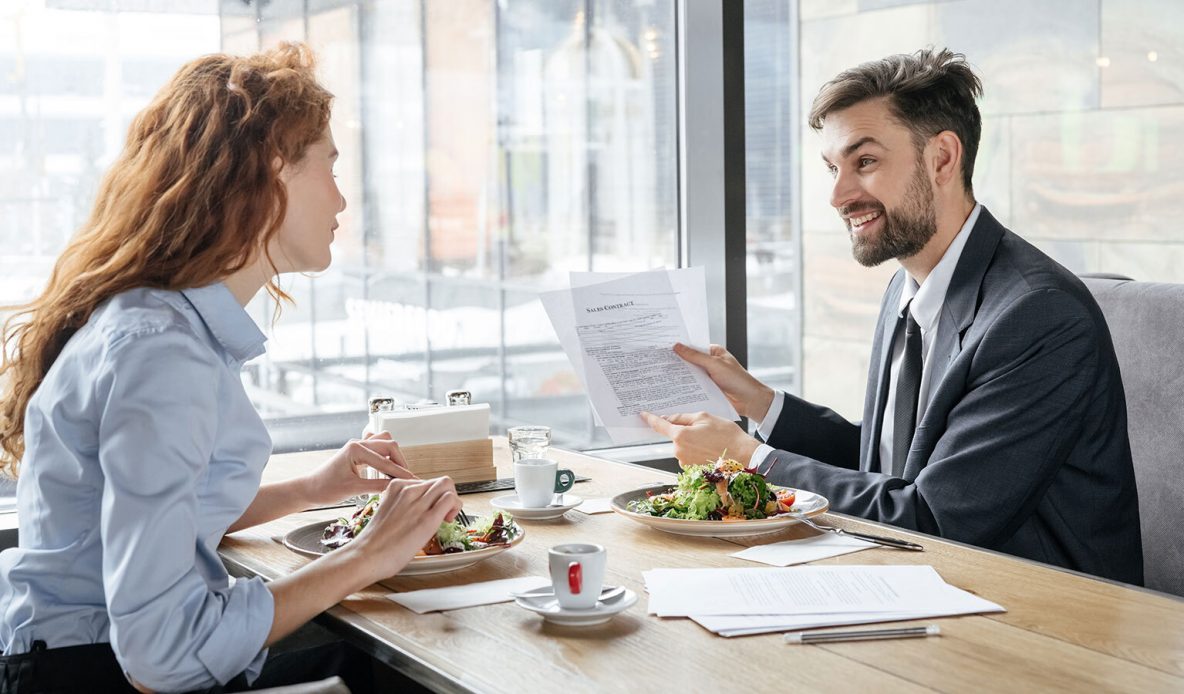 12 Tips to Creating Strong Lead Generation
Finding leads for your business is a significant part of growing your company. While your current customers are essential and keep the cash flowing, new clients allow you to go from one level of revenue to the next. Ideally, you'll retain current customers while adding new ones.
In a study of 3,400 marketing professionals from all over the world, about 61% of respondents felt lead generation was their top priority. Lead generation is a concrete way to see how well your campaigns work and if your efforts are in vain.
You might be familiar with some of the more common ways of generating leads. However, some tactics work a little better for business owners than others. Here are 12 tips to help you seek out leads that convert into customers.
1. Target the Right People
Spend time studying your audience so that you know which demographics to target and when. If most of your customers are millennials, you're going to have more success reaching them on Instagram. Create buyer personas so that you know the triggers for those people and how to draw them to your business.
2. Hone Your Social Media Skills
Marketers who spent about six hours a week on social media tactics saw a 66% increase in leads. Track the success of different posts and see what types of images and information your audience likes and shares most. Just getting out there and putting your brand in front of the world seems to make an impact for most business owners.
3. Offer VIP Access
Are you planning an event or plan to have a presence at a trade show? Offer VIP access to a special party or gift bag room. Give those you want to turn into customers a special badge for entry. Offering people a level others don't have access to adds to the customer experience (CX) and makes it more likely they'll reciprocate by hearing what you want to tell them.
4. Grade Your Prospects
Create a rating system for prospects. If they seem like the perfect match for what you offer and are highly motivated to buy, you might give them an A+ rating. Those with higher grades are the ones you should reach out to first and provide perks.
5. Create a List of Leads
Don't just wait for businesses to come to you. Instead, create a list of some of the organizations you want to work with. It's okay to have a few pie in the sky type clients on the list. Pay attention to where those businesses are at any given time. If there is a restructuring or buyout, it might be a good time to reach out and see if you can be of service.
6. Offer Amazing Landing Pages
The landing pages on your website should be specific to each buyer persona you have. Figure out what their pain points are and show how you can solve them. Include a form so that they can leave their contact information, and you can get in touch later.
7. Write Knowledgeable Content
The Content Marketing Institute's B2B Content Marketing 2020 report surveyed marketers in North America. Around 83% of the top companies in the survey stated they use content marketing to nurture lead generation. Adding expert articles and videos to your website and social media pages help get your name out in the world and attract potential leads. Just make sure your content is on point and relevant to your industry.
8. Ramp Up Your CTAs
Your CTAs should speak to the needs of your target audience. If most of your customers enjoy getting a free estimate, then your CTA should offer one. Work with the language of your CTA and make sure it resonates with those you're trying to attract. Do split testing to compare different wording.
9. Call Up Your Top Customers
Take the time to call your top customers and invite them out for lunch or coffee. Explain your goals for your business and how you want to retain your current clients but attract a few new ones as well. Ask if they'd be willing to refer their contacts to you. Most will say yes, but if they say no, ask them how you can do a better job of meeting their needs.
10. Be Consistent in Efforts
Business owners tend to flood channels with advertising to attempt to reach new leads. Then, they will slack off for a while because of lackluster results, or they get busy and need to catch up. If you want your lead generation strategy to be effective, you need to seek out new customers consistently.
11. Create a Community
You can set yourself apart from the competition by creating a community for your clients and offering feedback to other business owners. The ability to bounce ideas around and get answers will make your firm an invaluable resource to your target audience. When they have a question, you'll be the first place they turn for an answer. They will also be more likely to come to you when they need a product or service.
12. Send Out Emails
According to statistics, about 91% of U.S. adults use email. If you aren't sending a newsletter as a way to generate leads, you're missing out on an excellent promotional tool. Obviously, you must first qualify your email leads as prospects, or there is little point in sending messages. You can use a lead magnet to get them to sign up and narrow the choices down to the most interested individuals. Then, once you have subscribers, send out offers, advice and ask for input.
Get Creative With Lead Generation
Find ways to seek out new leads in unique ways, allowing you to gain an edge over competitors who might have yet to knock on doors, hang flyers at the local laundromat or be interviewed by a local radio show. Anything you can do to reach out to qualified leads helps move your business forward and gives you the potential for a new customer.
Lexie is a web designer and digital nomad. She loves hanging out at flea markets and taking her goldendoodle on hikes. Follow her on Twitter @lexieludesigner and check out her design blog, Design Roast.