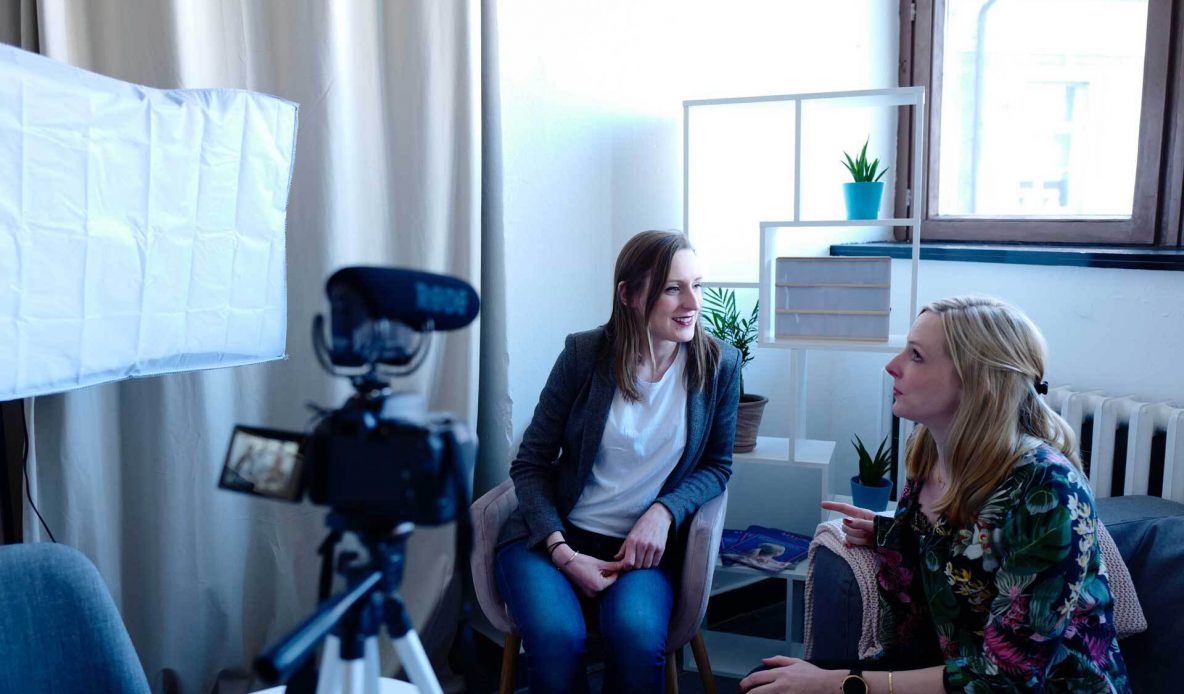 Video Marketing As a Perspective Area of Content Marketing
Digital marketers know that content is king, but which content formats tend to perform the best? Almost every marketer will answer instantly – videos are the most important segment of content marketing.
A survey reveals that over 50% of marketing professionals worldwide name video as the type of content with the best ROI. Another report shows that online videos will make up more than 82% of all consumer Internet traffic.
What makes video content so incredibly popular among modern consumers? Here are just a few basic reasons:
Videos are more attractive and dynamic than traditional content formats
They are extremely shareable
They can boost your ranking and give you greater exposure
They are highly engaging and inspiring
They quickly establish an emotional connection with viewers
These and many other benefits are precious for every business out there, but how do you create high-quality video content? Keep reading to learn how to do it in seven steps!
1. Create High-Quality Videos
The first tip on our list may seem a little too obvious, but we have to remind you that users appreciate quality above all. What does it mean in practice? Jake Gardner, a scriptwriter at professional writing services, names the three critical aspects of video production:
Solve a problem: Most people watch videos to solve a practical issue, so the basic idea of video creation is to help them resolve the problem.
Educate viewers: Another useful approach is to be informative and educational. Act as a niche leader and share your knowledge with the fans.
Entertain: Of course, you don't need to be deadly serious all the time. Sometimes it's great to entertain your followers, particularly if it suits your brand image.
2. Keep It Short
How long should a video be? The question is as old as video marketing itself, but there is still no clear agreement.
However, the general rule of thumb is to keep your videos short and preferably under two minutes because consumers lack time and patience to watch long clips. This is exactly why 73% of business videos are two minutes or shorter.
Another thing you should try is to start strong and impress the audience within five seconds. Give viewers the reason to continue watching immediately and you will notice that the average session duration keeps growing.
3. Tell a Story
Storytelling is definitely one of the main reasons why video marketing is so popular. A great video gives people something they can relate to easily, thus creating a long-term memory of the brand. You should take advantage of storytelling to evoke emotions and immerse watchers into the subject.
For instance, check out how Google does it in their Year in Search series. Instead of just listing the most common search phrases, Google tells a story of heroes that discretely reveals the power of the largest search engine in the world.
4. Make It Suitable for the Silent Regime
According to the report, a survey found that 92% of Americans view videos with the sound off on mobile. This happens because most viewers are surrounded by other people while watching, so they don't want to disturb anyone.
What does it tell you?
Well, the conclusion is clear – you should make videos suitable for the silent regime. Every message you want to send should be easy to understand even if your audience is watching the video with no sound whatsoever.
If you are not sure how to do it, professional creators of custom essay papers can give you a hand and explain how to craft a simple script for your videos.
5. Use Multiple Content Placement Channels
What is the first platform that comes to your mind when someone says "video content?" YouTube is the clear winner here, but it is certainly not the only option you have to place your videos and promote the brand.
Apart from YouTube, you can take advantage of many other video content platforms such as Facebook, Instagram, Vimeo, TikTok, and similar. You don't need to use them all at once, but you should at least try and identify channels that attract your target audience.
6. Publish Videos Consistently
Video marketing can only get you so far if you don't publish new content consistently. After all, only one amazing video is not enough to keep your followers interested in your brand long-term.
Our advice is to make a schedule of work and publish a new video at regular intervals. For instance, you can produce a video once a week and keep the same rhythm in the coming months or even years. That way, every follower will know when to expect the next video.
7. Include a CTA
Finally, every video you create must have a clear purpose, and the corresponding call to action (CTA). A CTA gives viewers the chance to engage and make the next step based on your suggestion. In other words, a carefully-placed CTA helps you grow conversions, so you better take advantage of it.
The Bottom Line
Video content has become a fundamental segment of digital marketing, but it is also the most demanding content format. If you want to make it work for your brand, make sure to follow the latest video production trends.
In this post, we showed you our top seven techniques. Can you name other interesting video marketing ideas?