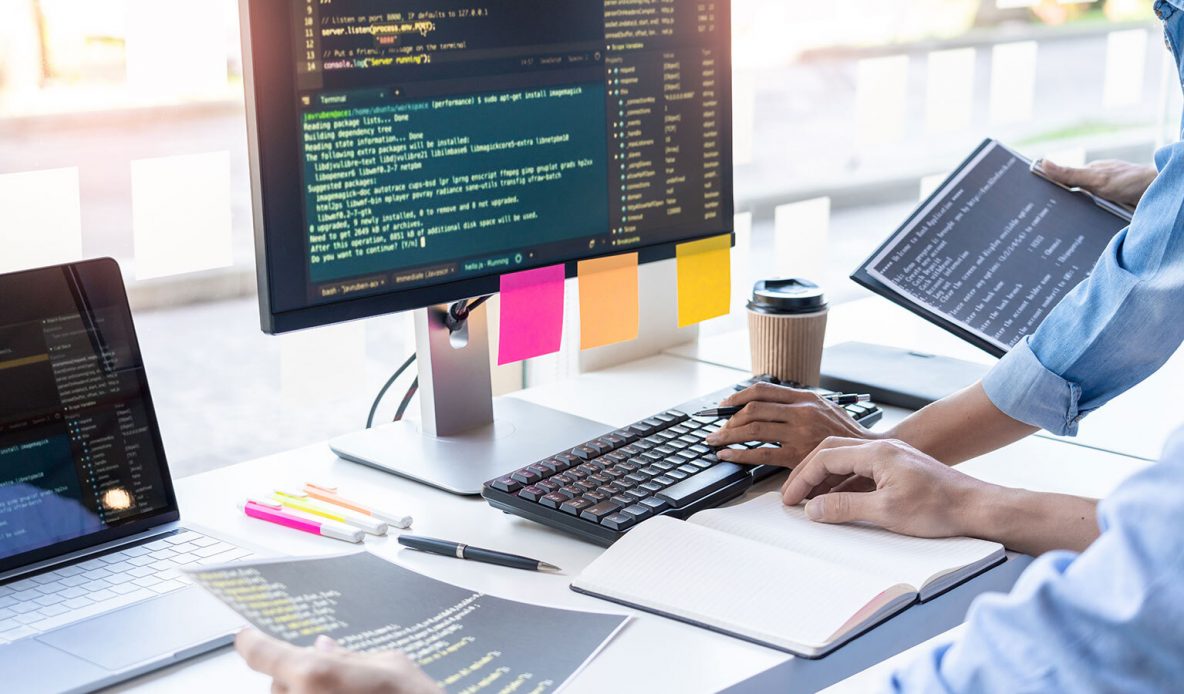 The 9 Biggest Reasons You Should Go With Custom Web Application Development
Around 59% of the global population is online which means cultivating a strong web presence for your business is crucial.
Custom web application development streamlines the process so your business can have the relevant features and run efficiently with zero hiccups. You may have heard about custom web application but you're not sure whether it's essential for your company.
Sound familiar? If so, you've come to the right place. Here's why you should use custom web application development in your business strategy.
What Is a Custom Web Application?
Before you wonder "what are web applications?", know that web-based applications are computer programs that connect with a website to send and receive information from a database. For instance, apps like Google Docs and Trello use this so businesses can transfer data, collaborate, and share resources.
A custom web-based application is slightly more sophisticated. Much like custom websites, custom web-based applications are tailored to your needs. Instead of using SaaS like many web apps, everything is squeezed into one package with no subscription necessary.
Benefits of Custom Web App Development
Now we've covered the answer to the question "What is a web-based application?" it's important to discuss the advantages of using this for your business.Here are a few examples to consider.
1. Tailored For Your Business
A reputable web application development company can work with you to build a web app perfect for your company. The custom web app will serve your business's specific purpose and meet all your requirements.
It also streamlines the app so users aren't overwhelmed with multiple features like many third party web apps have. Instead, you can choose the most important ones so it's easier for your team to navigate, thereby increasing productivity.
2. Accessible 24/7
You never have to worry about what time you need to access your data. Many businesses tackle announced server issues or scheduled maintenance, but custom web apps are accessible 24/7 from any mobile device, laptop or PC.
3. Scalable
Using a ready-made software may align with a few of your business needs, but it's not scalable compared to a custom web app.
Custom web apps grow with your business so you don't have to worry about switching to a more expensive program or deal with extra license purchases.Instead, anything you need to add now or later can easily be installed without disrupting the app.
4. Safe
Custom web app designers know how crucial protecting data is which is why they store data in remote servers. This means that if your laptop or PC is damaged or stolen, you and your team can retrieve data by accessing the cloud. All you need is a device, internet connection, and login details to access your data which is far less costly and time-consuming than re-introducing and building the ready-made app on another device.
Commercial apps have less security and many weak points, which hackers are familiar with. But, luckily, hacking a custom coded application is far more complex and time-consuming which makes it an impossible target.
5. Low-Maintenance
A problem with using commercial software is that your business relies on a third-party to keep it running and updated. But using custom web apps means you don't need to worry about your team having the latest version as all updates are automatic to anyone who needs them.
And should a problem arise, you can contact a dedicated team of expert developers 24/7.
6. Cost-Effective
Custom web apps are less expensive than commercial software in the long run. You don't need to perform reports, splurge on licensing packages, or extra hardware because developers adapt your application to fit your current hardware. You'll also have full ownership of your application so you don't need to pay to use it.
7.Boosts Efficiency
Custom web apps streamline your business so you don't have to worry about human errors, overflowing spreadsheets, and muddled business reviews. Now, all your information is kept in one spot which saves staff time, improves accuracy, and lets you run reports with the most recent data.
8. Automates Repetitive Tasks
Businesses rely on data flowing between different systems which can be repetitive and time-consuming. Custom web applications automate the process so you no longer have to manually enter, convert, and re-upload data.
Back-and-forth emails between managers and their teams create unnecessary delays. But custom web application automates allocating daily tasks to your employees so they don't need to wait for a project to be approved before starting the next task.
9. Maximizes Your Technology Investment
Instead of introducing brand new software, custom application development extends your current CMS. This is a major advantage for businesses as it lets them maximize technology investment by using tools users already know.
New software takes longer for people to learn and can waste valuable time. But if it's similar, your team will understand how to navigate the interface and you can customize the design so the tools look like existing ones.
Those Are the Benefits of Custom Web Application Development
Custom web application development is a game-changer for businesses because they automate workflows, have ultimate data security, and have the power to grow with your company.
These features are far more effective than commercial software as ready-made ones have too many unnecessary features, are targets for hackers, and are more costly in the long run.
Instead, work with a reputable custom web app developer so they know your business' needs and construct a robust application, perfect for you and your team.
Are you interested in building a custom web app for your business? If so, we'd love to chat. Contact us here for further details.