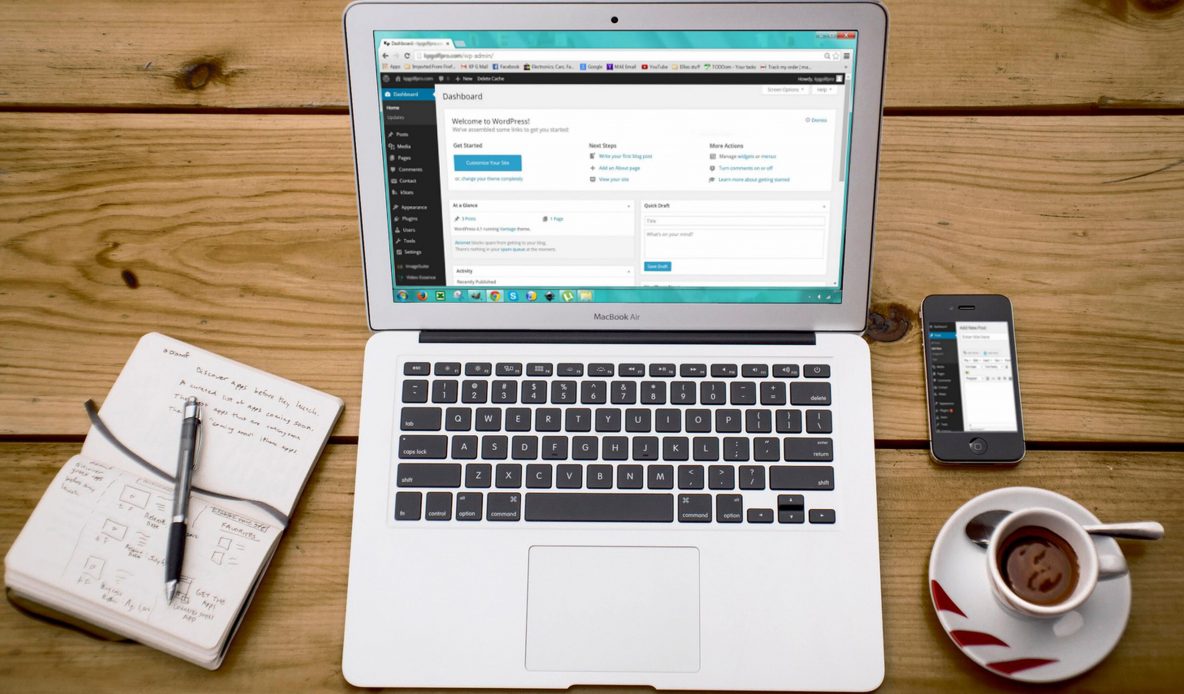 How To Create A Multilingual Website For Your Online Store In 2020
Having a multilingual online store has many benefits for businesses of all kinds (for example, improved customer experience which is important for brand loyalty according to 73% of customers). But not every business owner knows how to create a proper multilingual online store. Here is how to create a multilingual website for your online in 2020.
Benefits of Multilingual Online Store
As mentioned above, having a multilingual online store for your brand has many benefits to it. Here are just a few of them to give you an idea of what you can expect in the long run:
Better Customer Experience: When you have a multilingual website, you are satisfying not only your English-speaking audience but also those of your site visitors whose first language isn't English or who don't know English at all. This means that these two latter groups of potential customers will have a much better experience on your website because they will no longer be confused.

More Potential Clients: As a result of better customer experience, you can expect to have more potential customers. There is a difference between mere site visitors and potential clients. There are some people who will view your website just because they stumbled upon it for some reason, but there will also be those who view your website because they intend to buy something – or they can be persuaded into buying something. Multilingual websites are way more successful in this sense.

Increased Revenue: Because you will now have more potential clients, you will have more chances of making a bigger number of sales. Consequently, your revenue will also increase. Keep in mind that all of these things are interconnected, so by improving one or two of them, you can expect the others to chance positively to an extent as well.

Better Brand Loyalty: As mentioned earlier, 73% of customers cite customer experience to be important for their brand loyalty. If they feel comfortable and satisfied when navigating through your website, they will be more likely to return and make another purchase – and maybe even subscribe to your newsletter. And once they subscribe, you will be sending them regular updates and making them come back again and again.

More Exposure: A multilingual website means your online store will show up in search results done in various languages. Once your brand forms a particular reputation, various blogs and outlets might start citing you – which will also happen in different languages. Once you add all of that together, you get more exposure.
#1 Choose Your Hosting Platform
It doesn't matter which industry your business belongs to (for example, you could be working in real estate) because a multilingual website can be created virtually for any brand. But what's really important for your site is the hosting platform you choose to create your online store. The most popular ones are obviously WordPress, Wix, Shopify, and BigCommerce. However, only one of them is the best for creating a multilingual site.
WordPress hosts a large portion of the currently active websites. In part, this is because of all the features the hosting platform gives its users – including the multiple options for customizing your website according to the multilingual standards. In addition to that, WordPress is great for third-party integrations (like Tidio chatbots, for example) which can provide you with even more useful features for all kinds of needs and applications.
By the way, Tidio chatbots have various options that can be really helpful for automation. The key features of their chatbots include the fact that the chatbot sends the first message encouraging interaction. Then, the user can choose one of the automatic replies which makes the chatting easier and faster as well as more efficient. The replies the chatbot gives are based on AI technologies the programming uses.
#2 Select Your Theme and Install Plugins
Speaking of plugins and various additional integrations, selecting your theme and installing plugins is the next step right after you start setting up your website on your chosen platform. Remember that the theme you choose should be designed specifically for online stores and fits your existing brand image. The plugins you install will also need to be created with e-commerce in mind – but you can still use certain general plugins.
For example, the afore-mentioned Tidio live chat and chatbots plugin can be used as a part of your multilingual transformation. Their live chats have multiple language options which can help your site visitors easier communicate with your customer support agents. Other plugins you will want to install include the social sharing buttons, WooCommerce (which is the most important e-commerce plugin for WordPress), forms, insights and statistics, and so on.
Keep in mind that you can always find plugins that will have a combination of features. These can be especially helpful if you don't want to overpopulate your website with different extensions which can significantly worsen the performance of your website creating glitches and decreasing the page loading time. This is why the fewer plugins you use, the better your website will function, so try to find the plugins that combine multiple features.
#3 Fill Your Website with Content
Once you have set up your website and installed all the necessary plugins, you will need to start filling it with content. Moreover, you will need to make sure that all the content you want to publish is being posted in multiple languages. You will either need to write everything English and then translate it to other languages or hire separate writers from a writing services review site like Best Writers Online who will write it simultaneously.
All the content you will be publishing – home and contact pages, product descriptions, fill-out forms, visual content, etc. – will need to be optimized for search engines. But what's crucial is that you will need to use multilingual SEO by using keywords from different languages not just by translating them from English, but by consulting experts who can point out the differences between the languages and guide you when choosing the relevant keywords. For instance, a term in English from your niche might be different in French.
The risk of using the wrong keywords is actually more important than you think. If you use them incorrectly, your page will not rank for the results you would want it to rank on. Say, you want to appear in French search results for "matte red lipstick" (just like you appear for this same keyword in English search results). If the translation of matte red lipstick is done improperly, you won't get the rankings right either!
#4 Translate Your Content
So, how exactly – by writing and translating or writing simultaneously – should you work with your content? The first option means that you will be working with a writer and then with one or more translators (unless you know your target languages on a good enough level and can make the translations yourself). Some issues that may arise are the incorrect or inaccurate translations you get from time to time from non-native translators.
The second option means that you will be working with multiple writers at the same time who will be creating content at the same time on multiple languages. The main problem that you will notice is that the writers might go in different directions when writing about the same topic. However, you have more chances of getting the keywords right. Ultimately, it's probably better to use the first option for key pieces of content and the second option for content published regularly such as blog posts and articles.
The only crucial thing to keep in mind – no matter which of the two options you choose – is that you should never use automatic translators. Google Translate or Bing Translator or any other seemingly good app that comes to your mind can never replace a human translator. The AI and machine learning technologies used by such programs are still not as developed as you would want them to be if you want to get an accurate and complete translation.
#5 Offer Several Currencies
Last but not least, you need to think about the less "romantic" details of your multilingual website. After all your content is up, you still need to think about the nuances of your audiences from different regions. For instance, offering several currencies will allow your US, UK, and EU customers all be able to make a purchase on your website (i.e. by letting them pay in US dollars, UK pounds, and EU euros).
You can set up your website to switch the interface language and currency based on the location of your site visitor. However, always make sure to offer an option for your user to switch these settings manually because they could be using a VPN or simply visiting a country with a language they don't know (which means, for example, their location will make the interface Spanish while they only know English).
As mentioned earlier, live chats and chatbots can also significantly improve the experience your customers get because they will receive much better customer support with their help. As a result, customers might also get to checkout much faster just by having 24/7 help in different languages. Keep in mind that all of this is done for the sake of your customers, and even if you encounter difficulties on the way, they will ultimately pay off in the end.
Final Thoughts
All in all, a multilingual website for your online store is fairly easy to create if you know what you are doing. Follow the tips in this article and you will be able to create a successful and appealing multilingual website.
Gregory is passionate about researching new technologies in both mobile, web and WordPress. Also, he works on writing service review websites Online Writers Rating. Gregory is in love with stories and facts, so Gregory always tries to get the best of both worlds.