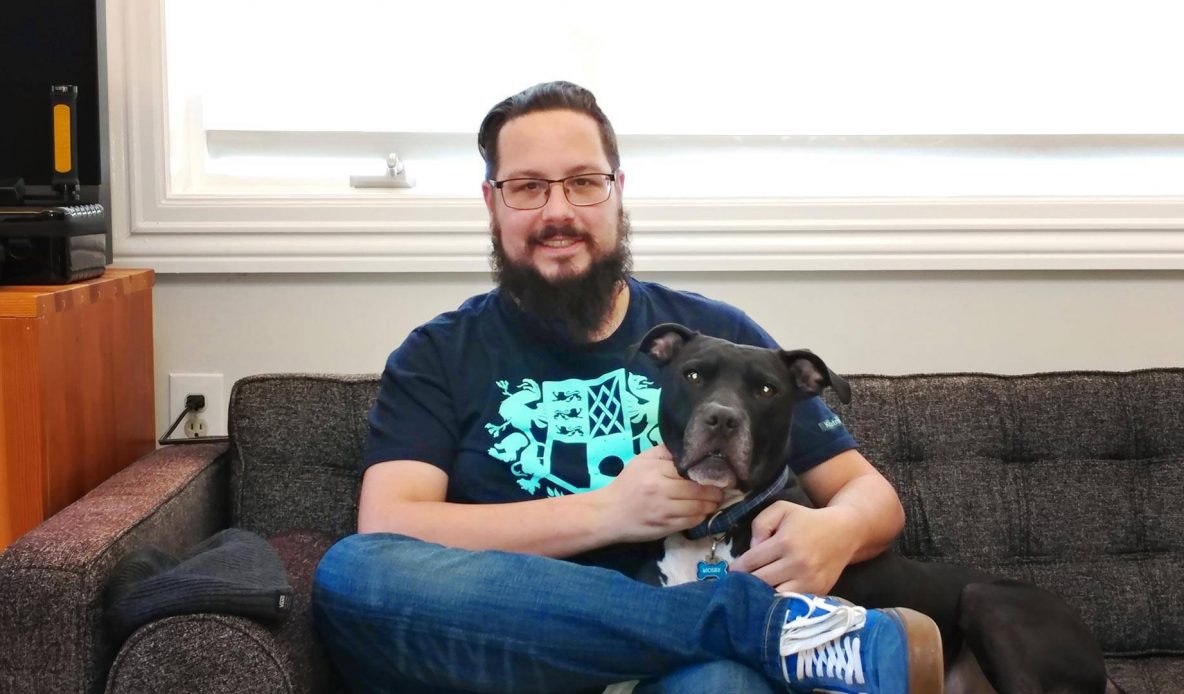 We would like to officially welcome two new additions to the Lform family: Senior Designer, Jeff Koromi and Office Dog, Theodore Evelyn Moseby.
Nearly a decade of experience in both design and illustration has prepared Jeff for his role as Lform's Senior Designer. His skill set encompasses web, print, branding, promotional, and event work in both the B2B and B2C sectors. Jeff is a winner of four national design awards, one state award, and is a published illustrator whose work is featured in the book "Mastering Type" by Denise Bosler.
A graduate of Kutztown University of PA, Jeff was raised in Blairstown, NJ and resides in Vernon, NJ. He enjoys spending time at the dog park with his rescued pit bull and resident office dog, Theodore Evelyn Moseby. Jeff is also an avid drawer and draftsman, photographer, craft beer enthusiast, skateboarder, and punk kid. A favorite of our newest clients, Jeff has already proven himself to be an indispensable member of the team.
Theodore Evelyn Moseby (Mose) is a rescued pit bull with 19 toes and a friendly disposition. He enjoys elk antler chew treats, peeing on trees, and typography. Mose was briefly considered for the role of Junior Copywriter until we realized he was illiterate. He continues to serve in a mascot/pet therapy capacity.