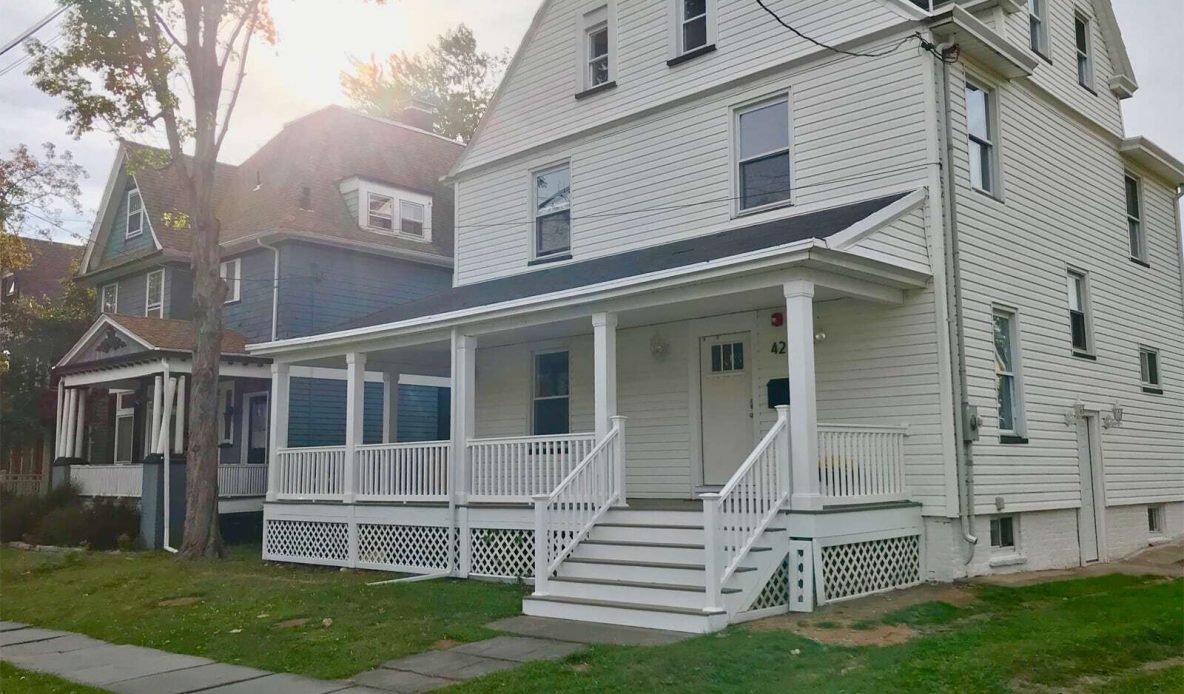 Lform Moves to Montclair & Why We Love It Here
At the end of September, Lform Design packed its bags and relocated from Verona to Montclair, NJ. Nestled in the heart of Montclair on 42 Park Street, the freshly renovated three-story building will be the company's new headquarters. Lform Design also has a satellite office in Manhattan.
A vibrant, thriving community, Montclair is jampacked with great food, culture, and like-minded small businesses at every corner. Here's why we love it—from the mouths of our own team members:
Ian Loew, owner and creative director: I'm a Montclair native. My wife, two children, and I live in Montclair. My wife also owns and operates a small business here. I like that I can be more involved in my community now, and I can walk to work taboot! We are lucky to have the opportunity to grow here, and the ability to make this move is absolutely a testament to our web design prowess and digital expertise.

Lyndsay Bouchal, chief content creator: I'm here for the donuts. No, seriously. As a sweet-tooth savant, I'm overly excited to work within walking distance of Montclair Bread Company—which, might I add, is a client of ours—its infamous donuts, and the countless other awesome bakeries and coffee shops that keep me fueled.

Brandon Fenning, senior developer: I also live in Montclair. My commute is a breeze and I love working in my community. There was definitely a need for a good web design company here and I think Lform fills that gap. The food options are also far superior.

Charles Punchatz, web developer: I like comics and afterwork beer. I'm excited about working in Montclair because now I can park in permit lots (thanks, Lform) and not have to pay for parking when I want to come over here for date night with my lady. I'm also excited because now I can walk to a good comic book store.

Raj Raval, media manager and quality control specialist: I'm really excited about the great food options. On my lunch break, I love running out and trying something new. Having a good comic book store around the corner is also a major bonus.

Jeff Koromi, senior designer: I've always loved being able to bring my pitbull to work. Being in such a dog-friendly neighborhood now makes it even better. Moseby loves his new afternoon walks.

Mosby the Dog, office manager: Woof! *wags tail in agreement*
Previously headquartered in Verona, NJ, Lform Design has helped hundreds of US-based manufacturing companies and consulting businesses build their online brand and digital presence with modern web design, responsive websites, apps, corporate branding, and social media. Lform Design currently employees six full-time digital experts (seven if you in Mosby) and is the recipient of four 2017 AVA Digital Awards for excellence in web design and development, including two platinum awards and one gold.