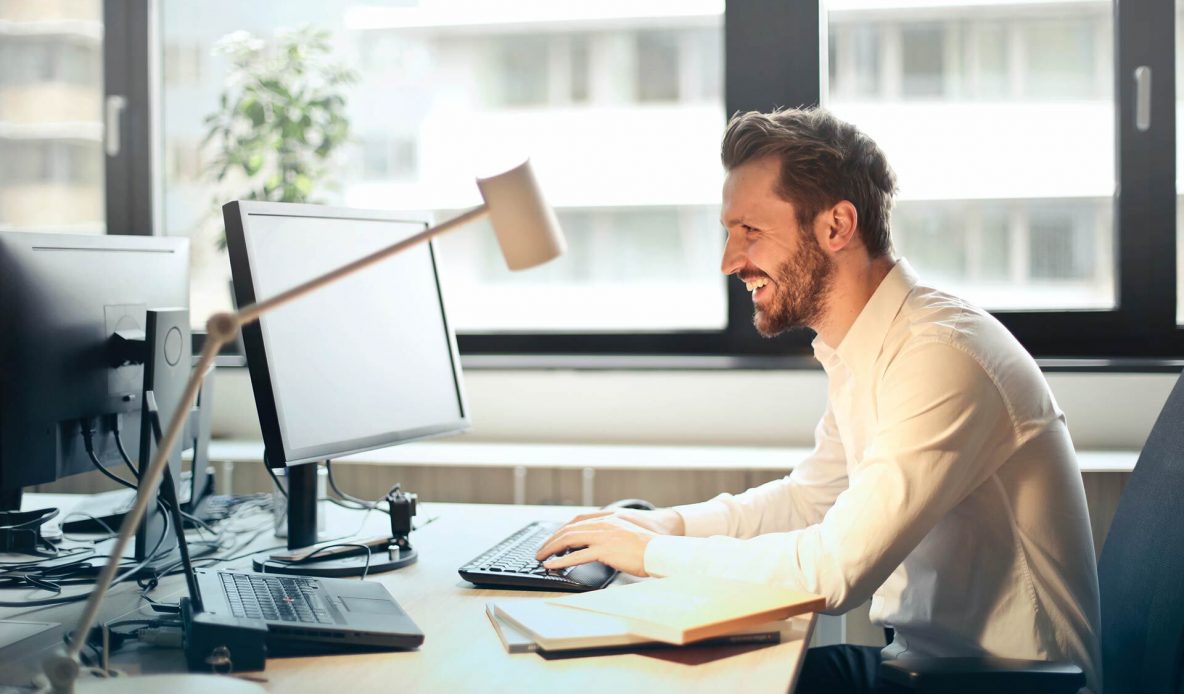 How To Design Profitable Email Marketing Strategies
Email marketing has remained throughout the decades as one of the most profitable communication tools for most companies. To get the most out of email marketing, you must develop an email marketing strategy tailored to your business, focused on achieving specific goals, and taking advantage of all the benefits offered by this tool.
Is Email Marketing Effective?
As I highlighted at the beginning of the article, email marketing is one of the most profitable marketing tools. And this is mainly due to four characteristics for which it stands out:
The low cost of email campaigns: the value of email marketing tools is relatively low, and many of them offer free plans up to a limit of subscribers. It makes the cost per email sent close to zero.
The significant capacity of personalization that offers: thanks to knowing in advance the recipient of the message, you can adapt your emails' content to the recipient's characteristics.
Variety of formats: contrary to what happens with other channels, with email, you are the owner of the medium, and the creative possibilities are endless. You can send from plain text to an interactive email that resembles the functionalities of a website.
We all use email daily: we all check our email at least once a day. 44% of users check their email between 1 and 3 times a day, and 20% more than ten times a day.
Now that you are clear that you should implement an email marketing strategy in your business, we can begin to analyze how to develop it.
Keys To An Effective Email Marketing Strategy
The following factors are the columns on which your email marketing strategy should be based, and if any of them fail, it will be as if you were building a building with a weak foundation. I mean by this that you should avoid shortcuts, tricks, or "hacks" that ensure spectacular results, quickly and with little effort. Your goal should be to create a profitable long-term strategy.
Throughout the following points, I will show you strategies, techniques, and tools to optimize the following topics:
Recruitment → Gets to grow your base of contacts with potential customers.
Interaction → Gets your contacts to open the emails you send them and interact with your content.
Conversion → Optimizes profitability by creating campaigns that increase your sales.
Loyalty → Takes advantage of email marketing benefits to grow your clients' loyalty and ensure your company's survival in the medium/long term.
How To Create An Effective Email Marketing Strategy
In the following, I will show you email marketing strategies divided into the 3 objectives you should pursue:
Increase your contact list
Improve the openness and interaction rate of your campaigns
Maximize your profitability
The first challenge you face when you decide to bet on email marketing is to get a database of potential customers to whom to send your campaigns. But you don't want just anyone's data. You have to get the emails of the users who are interested in your product/service.
This first point is fundamental because if the users on your list don't fit your target audience, all your efforts will be in vain. To achieve this, you must offer something that interests your audience and give it to them in exchange for their contact details. It is known as a "Lead Magnet."
1. Create A Lead Magnet
A lead magnet is a value proposition that you offer your audience free of charge in exchange for their contact details. It can be in different formats, and each of them will be more or less effective depending on whether your business model is based on offering services, selling products, or software as a service (SaaS). Some examples are:
eBook: content in an electronic book format that deals with a topic of interest to your audience.
Webinars: an online seminar where the solution to a problem is discussed practically.
Face-to-face events: this event discusses a topic of interest to your audience.
Free course: in this course, you will help to solve the problem of your target audience. An excellent example of systems is those organized by Leroy Merlin on all kinds of topics.
Special discounts: you can offer a special discount on the first purchase to demonstrate your service's quality and combat the uncertainty that makes many users not buy your product.
There are also some basic principles that a lead magnet must comply with to be effective regardless of the format:
Offer high-value content → You want users who consume the content to be impressed by its quality and awaken a feeling of gratitude towards your brand by receiving something of value for free.
Providing instant gratification → You have to solve a problem/need quickly to ensure that as many users as possible receive their reward.
2. Attract Your Potential Customers To Your Lead Magnet
To get your potential customers to download your lead magnet, you must attract them to the form where they will leave their contact details to get it. This form will usually be located on your website, but you can also create campaigns on advertising platforms to get it.
Content Strategy
A content strategy aims to provide valuable information to your target audience throughout their purchase decision process. It offers essay examples that solves problems related to your product/service or connects to the principles and values that attract users to your brand.
One of the main advantages of online advertising is its great capacity for segmentation. It'll allow you to reach your target audience with your lead magnet and increase your contact list.
3. Get Your Potential Customers To Download It
To achieve results, you must use tools that allow you to dynamically display your frms in prominent areas of your website regardless of the page where your visitors navigate. Some exciting features offered by these tools are:
Floating forms: they allow you to show your leads magnet through floating structures in prominent parts of your website.
Exit forms: you can offer your visitors a lead magnet before leaving your website to capture their data through a pop-up window.
Message personalization: through user segmentation, you can display different lead magnets depending on each visitor's behavior to your website.
A/B tests: allow you to create tests to find the best conversion design.
2. How to improve the interaction with your emails
The average opening rate is 26.84%. With this data, we can determine that 3/4 of your list is inactive.
It can happen for several reasons:
It may be that your messages are arriving in the spam folder.
Your contacts are not interested in what you have to tell them.
That your notes are lost among the dozens of messages, your contacts receive every day.
Getting Your Emails Into Your Inbox
It is possible that your emails are arriving in the spam folder and are never read by your users. All email providers (Gmail, Outlook, etc.) have spam filters that decide which messages should end up in the inbox and which should not.
The factors taken into account by anti-spam filters vary depending on the platform, but some of the most relevant ones that will help you prevent your messages from ending up in the spam folder are:
Consent of your subscribers: don't buy email lists and use double confirmation to ensure your contact list's quality.
Server reputation: if you send your campaigns from servers shared with other companies/users that carry out spam actions, your campaigns will suffer the consequences. Therefore, avoid using tools or servers with low prices and reputation.
Volume and speed of shipments: the volume and rate of your shipments can trigger spam filter alarms.
Legitimization of the sender: this refers to certificates such as DKIM that "allows an organization to take responsibility for sending a message so that the recipient can validate it."
Message content: the content of your email also affects, so you should take care of the following points: The filters can classify attached files as dangerous messages; and the text of the email, if you use words such as "Free," "Promotion," "Discount," "Buy now," excessive punctuation or poor wording will cause the anti-spam filters to be activated.
Activity history: The actions you have carried out in the past are stored by the spam filters and affect your future campaigns.
Increase The Open Rate
Once you've got your message to your users' inbox, you have to get their attention so that they click and consume your content. You can do this by various means:
Improve your emails' subject: you have to get the user's attention by clearly conveying the content hidden in your email. But your best ally is creativity because if you use a different style that arouses some feeling (surprise, curiosity, or fun), your users will stand out from the rest.
Segment your audience: segment your audience to ensure that you send relevant content to your users.
Be regular in your mailings: if you send your newsletter or communications regularly on the same day of the week, your users will expect your message, and your open rate will increase. Many tools offer the possibility of programming the sending of your campaigns in a dynamic way adapted to the day that presents each user's best opening rate.
Automate your sending: Take advantage of email marketing tools' automation capacity to send relevant messages to each user according to their interaction with your brand. In the following sections, we will go into more detail on this subject.
All these tips will help you improve, but do not forget that the key to developing effective long-term email marketing strategies is to follow a process of analysis and continuous improvement.
Get Your Messages Read
The vast majority of users use the smartphone to check our email. Therefore, you have to make sure that the content of your emails is adapted to mobile devices.
How To Increase The ROI Of Your Email Marketing Campaigns
Everything we have discussed so far will help you nurture your list of contacts with potential customers and create campaigns that interest your audience. But this is not your main objective. What is vital for your business is that your email marketing strategy helps you sell more. In this section, I will show you three strategies that will help you achieve this.
Segment Your Contact List
As I've told you several times, segmentation is one of the most powerful email marketing weapons. You can apply it differently for users with no purchase history (potential customers) and your current customers.
Segmenting Potential Customers
An effective way to seed your potential customers is according to the product/service category they are interested in and the stage of the purchase decision process. To obtain this information, you can analyze which pages (URLs) on your website, visit, or segment them according to the lead magnet that has been downloaded.
Segmenting Current Customers
When segmenting your current customers, you have more information, thanks to having their purchase history. With this information, you can segment your customers according to:
Product category: adapt the content you send to your contacts depending on their purchase history. A great example of this is the newsletter sent by Amazon recommending products.
Purchase frequency: by analyzing your customers' purchase frequency, you can program campaigns to reactivate consumers who have not bought for a long time through special offers.
Behavior: by integrating your email marketing tool, you will create user segments according to their behavior. One of the most important actions is the recovery of the abandoned cart, but you can create complex automation that accompanies users' purchase process.
Loyalty: Categorizing your customers according to their degree of allegiance helps you devote more resources to those customers who bring you more significant benefits. Through email marketing, you can reward your most loyal customers with exclusive offers and preferential treatment to reward their loyalty to your brand.
Personalization
Once you have worked on your database to segment your audience, you will personalize your campaigns to offer each user-relevant content. To personalize your messages, you don't have to create a different campaign for each user segment. Most tools allow you to include a dynamic range in your messages so that a single drive will show additional notes to all your users.
Analysis and optimization
When you have launched your campaigns, the work will only have begun. It would help if you worked regularly and continuously to optimize your campaigns. Please don't take anything for granted, and try to put yourself in your clients' shoes to optimize your campaigns. And, most importantly, make all your decisions based on data. Try new strategies that go beyond the norm and let your users tell you if it will work.