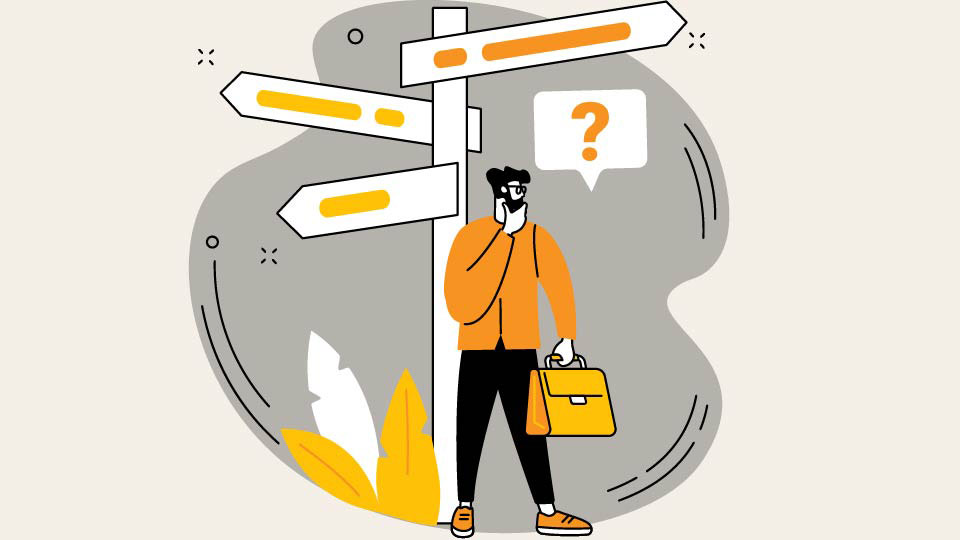 How to Choose a Reliable Web Developer for Your Business
With growing trends in the consumer market, the businesses of today are looking toward software integration to improve their marketing, customer service, and day-to-day operations. As a result, web design and development now play a critical role in modern business. It should come as no surprise, then, that just about every company is looking for software developers to help them create effective platforms.
However, finding a suitable developer isn't nearly as simple as it sounds. If you're trying to find a reliable team to create your software, you should keep a few things in mind.
Figure Out Your Project's Needs
The amount of developer assistance you need depends on multiple factors. The most important one is the complexity of your project. Are you looking to churn out a few cheap and simple apps? If so, you might not need a developer to help you out. You can use templates and existing designs to speed up the process and get a basic app running.
If, on the other hand, you need to create a more advanced application or develop software, you'll require help from professionals. However, there's a spectrum involved here as well. Mobile apps are rarely as advanced as enterprise-level software. You should figure out what kind of resources you need to divert to the project and choose a developer accordingly.
Request the Developer's References
When hiring a developer or team, you want to get a good idea of their capabilities and qualifications. The most obvious way to do this is to check their portfolio. What kinds of apps or websites did they create in the past? Would they be a good fit for your project? By doing your research and asking the right questions, you can gauge their capabilities pretty quickly.
However, it's also important that you check their references. Some companies and freelancers might be difficult to work with. If they argue about development or don't manage strict deadlines, this is information you have to know in advance. Find out whether the developer was able to produce expected results while working on a project. You might get useful information about how they handle projects and whether or not they bring something extra to the table.
Interview Candidates
As is the case for any job, interviews are crucial. They let you get to know candidates and learn something about their work process and how they complete tasks. Once you have a good idea of your candidates' qualifications, it's time to talk to them face to face.
While it's preferable to have interviews in person, it's not a necessity. You can set up a virtual conference meeting to speak with a candidate. As long as you can communicate with them in real time, you'll get a quality interview experience.
Communication will be a key part of your project's success, which is why it helps to establish communication channels early. Software development is no simple task, and your developer will need to consult you before making any major changes or adjustments. This can lead to a more streamlined developer experience and provide you with a better product by the time the process is complete.
Deliver a Detailed Project Brief
Before you can solve a problem, you have to define it. If you want a developer to create an app or platform that suits your business, they need to have some guidelines. What are your goals with the app and how should it function? These are crucial data points that you have to give to the developer before they begin the project. Brief them thoroughly about your project's mission and let them do the rest.
The developer must have a good idea of your project's needs to give you an accurate quote. Without enough data, an agency can only roughly estimate the cost of a project. You can be sure that this estimate won't lean toward the lower end of things if there's not enough information available. As such, you should give the developer a full brief and explain your goals in detail.
Avoid Individual Freelancers
Depending on your goals, you might not want to enlist the help of freelance developers. While freelancing is helpful in other spheres, creating software that will benefit a business in the long term might not be one of them. There are a few downsides to using freelancers for these types of projects.
Nowadays, when a business wants to use software, it wants the full package. A particular project has to provide everything from functionality to customer services. A one-person developer agency won't be able to offer everything you need to use an app or platform.
One developer can rarely master every aspect of the software they create. Even if a developer is good at coding, they might not be as equally good at creating designs or UX. It's also unlikely that they'll have a good grasp of security on top of their talents, which means they won't be able to provide a secure development environment. Not to mention, they might have multiple projects they're working on concurrently, which could affect the quality of their work for your company. A dedicated and well-managed freelance or remote team would be more reliable and trustworthy for a high-caliber project.
Choose the Most Qualified Team
As you might expect, the most difficult part of the process is actually choosing a team to enlist for your project. You're not just picking someone to complete a simple task. As web and app development are continuous processes, you're effectively expanding your team. This is why plenty of large companies create in-house teams to complete their projects. However, this isn't a feasible solution for most businesses.
If you're looking for reliable developers, finding offshore or nearshore teams might be the most effective solution. They can work on your projects from time to time while providing you with quality results and continuous support for your software. For many businesses, effectively choosing a nearshoring location team can be difficult. Where do you find a team that suits your business's needs? The good news is that plenty of nearshore and offshore teams are available all around the world. Many of them offer high-quality service for a lower cost than local agencies. Use online resources to locate a team that can provide you with software development and continuous support for your projects.
Prepare to Pay Top Dollar
There's a reason why software development is in high demand. It's not a simple process in any sense of the word. Countless businesses are vying for the attention of software developers to create the most effective apps and platforms. In this hectic and high-demand environment, many agencies take advantage of businesses that don't do their research.
If a particular freelancer or agency sounds too good to be true, this just might be the case. If you get unusually affordable offers that claim to provide quick results, they might be overpromising to secure your business. In these scenarios, it's not uncommon for agencies to rely on templates while saying that they'll create customized apps from scratch. In essence, you get what you pay for.
However, the most expensive option isn't always the best one, either. It's important to find a golden middle ground. This is why many businesses turn to offshore and nearshore teams that encompass the best of both worlds. You can count on their reputation in a particular area while taking advantage of slightly lower prices. It's a surefire way to get good results for numerous projects while not spending more than you have to.
Conclusion
There's no shortage of software development teams, but not all are good fits for your company. It's important that you have a good grasp of your business's needs and how you can realize them with the right team. By following the above pointers, you can avoid making mistakes during the selection process and enlist the help of software developers that will help your company prosper.
Looking for top-notch B2B web design and development services? The Lform team, a New Jersey-based web design company, is happy to talk! Just schedule a free consultation or reach out to us on our contact page to learn how we can help you with your project.