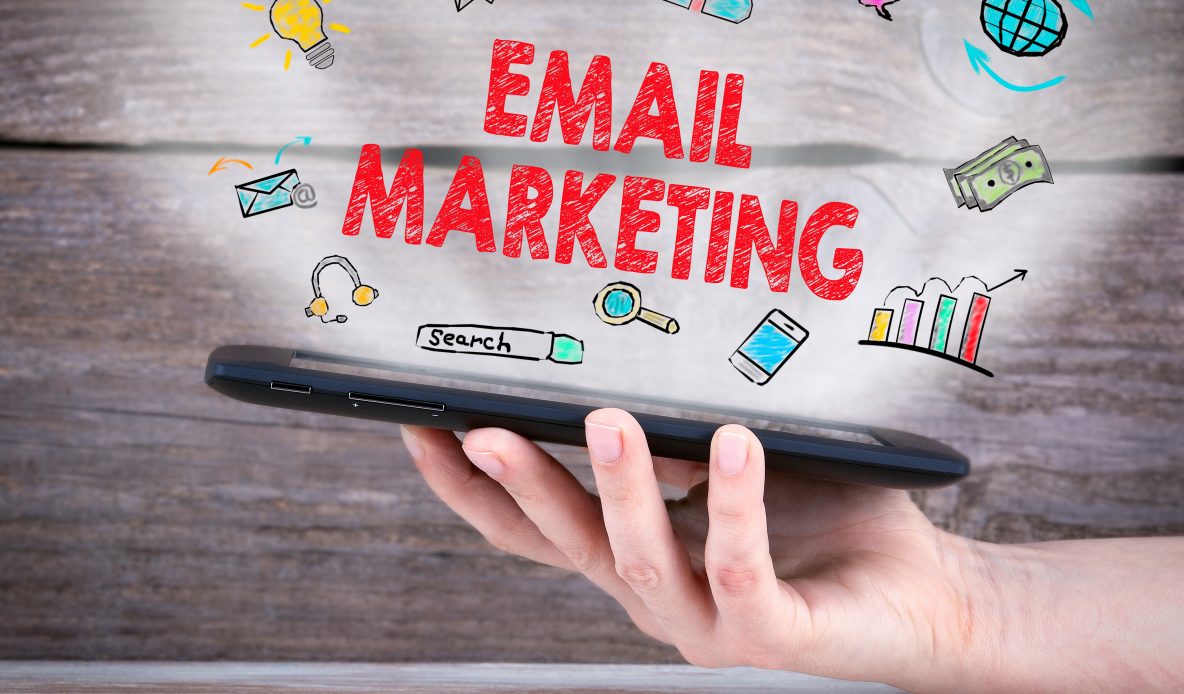 How COVID-19 Has Impacted Email Marketing Performance
The Novel Coronavirus has shaken every corner of the world to its core, and businesses are grappling to find a sense of normalcy. The rapid changes caused by COVID-19 have led companies to either suspend business or quickly adopt new operational strategies to stay relevant at this time.
As more and more consumers turned to online shopping, retailers worked hard to shift their operations online to retain their audience and generate revenue. At this point, marketers were also seen relying more on digital marketing tools, which has led to increased adoption in email marketing strategies.
This post will discuss how COVID-19 has influenced the email marketing performance of businesses and the key components driving this change.
Key Factors Influencing Email Marketing Performance
1. A Shift in the Demands of Customers
As the epidemic spread throughout the globe, and lockdowns were being applied in different parts of the world, most people were confined to their homes until further notice. This resulted in a notable spike in online audience engagement as users were eager to hear back from their favorite brands.
Utility stores, pharmacies, and supermarkets were open only for a specific time period while other markets were shut down indefinitely. This is where e-commerce came in: brands facilitated their customers by providing online services. As people were urged to stay indoors and only step out when necessary, most people turned to shop online for all goods and services.
Meanwhile, restaurants, and non-profit organizations experienced a surge in email engagement, especially those with an online presence. The sharp increase could be the outcome of restaurants that were pivoting their services to offer free home delivery and takeout orders to customers. Similarly, non-profits can also reach out to audiences and let them know how they can help and take advantage of their facilities.
Even brick-and-mortar stores had to transition to digital means to keep their business afloat during this time. As people were using the internet to stay connected to brands more than ever, internet marketing made perfect sense.
Businesses used email marketing to share imp information with their consumers, including information regarding delivery during COVID, timings, discounts, special precautions/guidelines for handling packages, etc. whether a restaurant or a software development company, almost every business employed automated emails to gain traction.
Since people are spending most of their time at home, they have more time to check their emails. Therefore, brands that had shifted to email as a way to stay in touch with prospects were maximizing leads and sales. In short, COVID-19 has coerced businesses to use email marketing as a way to reach out to customers and keep them engaged.
2. Smaller Businesses Experienced Higher Engagement
According to stats from Mailchimp, engagement rates were higher for small-scale businesses than larger ones as audiences are going out of their way to support local businesses. People are genuinely looking for opportunities to invest in smaller organizations to help them stay afloat during such a challenging period. While email marketing has always played a significant role in digital marketing, the pandemic further fueled conversions through email campaigns. Smaller businesses are now employing AI-enabled tools to automate their email marketing campaigns and focus on customer-retention strategies going forward. This will help them strengthen their practices by automating email workflow and monitoring customer behavior to deliver personalized email messages.
3. Increased Email Usage
Over the course of COVID-19, Hubspot collected data about marketing trends from all over the world. One noteworthy observation was that there were 44% more emails being sent as compared to email exchanges before the lockdown. This means that it is more likely for people to read marketing campaign emails than ever before.
With the COVID outbreak out in full force, marketers need to be strategic and calculated about their next moves. Brands can't just sound over-promotional in emails but also need to be resourceful and empathetic at this time. When customers know that you're ready to offer support, they'll be more eager to engage with your brand.
Brands that use emails to reassure customers and notify them that their business is going about, as usual, are more likely to develop a connection with their audience. Being in-tune with the situation and paying close attention to the collective public emotion helps you display empathy in your email campaigns and drive engagement.
4. More People Are Opening Emails than Ever Before
Along with the increase in email volume, there was a notable hike in open email rates across the board. Month after month, companies experienced a climb on average opens, which was quite telling about how prospects behave during a crisis. A recent study conducted by Omnisend on COVID-19 Email Marketing Statistics analyzed various metrics that showcased the impact of COVID on consumer email behavior. Here are the results of three of those email marketing metrics:
The report demonstrated a gradual increase in the open rates between January and April, with a significant surge in the month of March. When compared to the same time period last year, a rise of approximately 14% was calculated. The climb is understandable as consumers spent more time at home, and they were forced to depend on online shopping.
The Coronavirus had an adverse effect on click rates, with a decrease of nearly 17% when compared to the rates in 2019. The rates dropped further by 30% and then 40% from the 12th to March 29th. Following this, the click rates took a turn for the better and soared by 40 – 50 points.
In contrast to 2019, the conversion rate experienced a boost by an overall 17% during the specific time period. Moreover, there was an approximately 23% climb in year-over-year from March 16th to April 26th. As we moved further into the pandemic, there was a substantial increase in the email conversion rates.
Email Marketing Is Thriving
It is evident that email is proving to be critical for the success of businesses during the pandemic. While we navigate through this new period in history, it's important for businesses to follow a powerful email marketing strategy that can retain customer attention. Similarly, marketers should pay attention to their engagement metrics and customer interests so that they can cater specifically to their needs.
Invest your time in creating relevant email marketing campaigns and gauge audience reactions to learn how effective your email marketing efforts are. Test and monitor the results so you can make improvements where needed. But, don't take your audience for granted and continue to give them some form of value for their support.