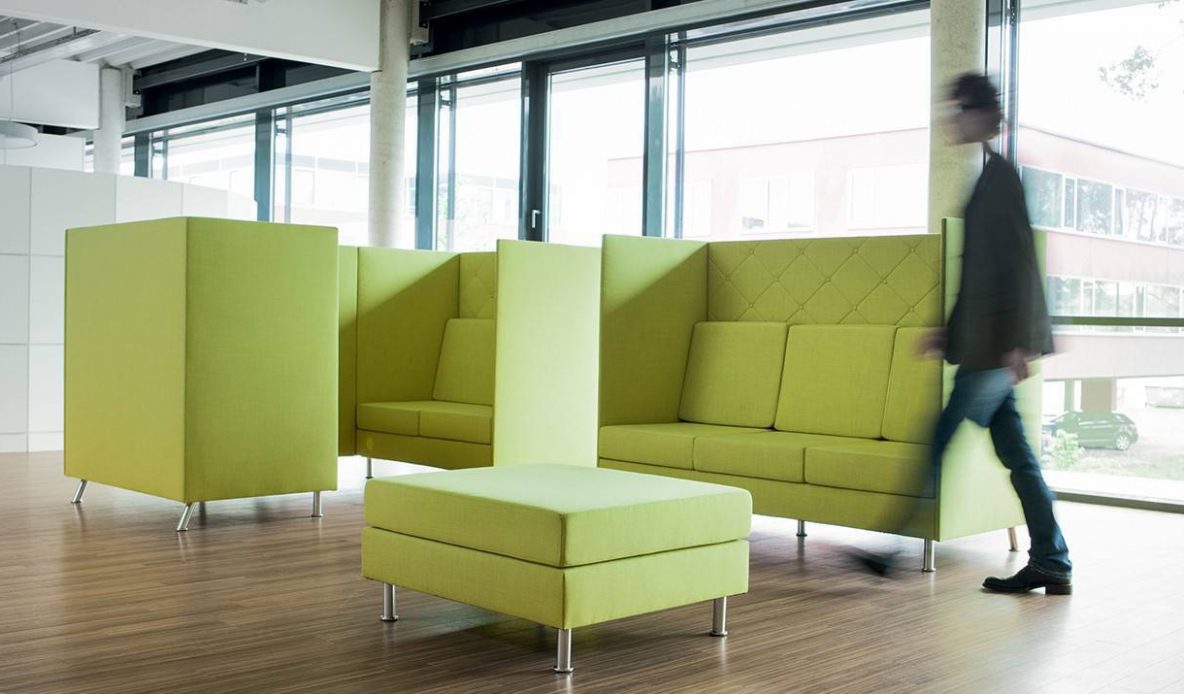 How Can I Grow My Manufacturing Business Online Through My Company Website?
When I think of "manufacturers," the words "innovators" and "difference makers"come to mind. However, while manufacturers may be at the forefront of innovation, most of their websites aren't. In fact, they tend to be the opposite of cutting-edge; so why should this matter to a manufacturer in 2017?
In today's Information Age, this can be very costly to a b2b business as 83 percent of online tech buyers find their vendor via Google search, according to MarketingSherpa. Research shows that most of the b2b buyer's journey is done online, yet most manufacturers still struggle with how to leverage their website and web design to positively impact their bottom line.
How Can a B2B Website Help Grow My Business?
As a manufacturer, you produce great products and your website is the perfect place to showcase them. A well-designed and structured website can help your business achieve the following:
Establish Credibility: A professional web design exudes confidence, expertise, and trustworthiness.
Build Your Brand: A website to a business is like a foundation to a house. Once you have a strong base (website), you can begin to build upon.
Add Value: Through accessible and strategic website content it is easier for prospective and existing clients to research your products to help solve their problems.
Increase Engagement: When web design and content work hand-in-hand, the result is powerful and you bask in greater interactions with your prospective and existing clients.
Reach Specialized & Different Markets: Your products have different applications for different industries so you can showcase the different usages to increase relevancy and better target various markets.
What Type of B2B Website Do I Need?
The internet has transformed how people make purchasing decisions so manufacturers need to adapt in order to maintain relevancy and see continued success. Before deciding what type of website you need, however, we encourage you to first identify what your business goals are. From there, consider that a website is primarily used for two reasons within the manufacturing industry: for reference or to drive sales depending on your business objectives.
Reference-Motivated Website:
In this case the website is used as a tool for your organization's sales team, distributors and customers. The web pages contain technical specifications, features and benefits and can be likened to a digital brochure, product catalog or user manual.
When Does This Website Approach Make the Most Sense for My B2B Business? A reference-driven website is most useful when your visitors already have an understanding of your company, services or products. It is a tool leveraged for building awareness, education and exposure; and can be used during the sales conversations between a sales rep and a prospective or existing customer.
Example of a Reference-Motivated Website: Dauphin Worldwide is a leading provider of consultative seating solutions for corporate, education, hospitality, and healthcare markets. Below is an example of an individual product page that includes the product's imagery, description, certifications and downloadable brochures with specifications, features and benefits.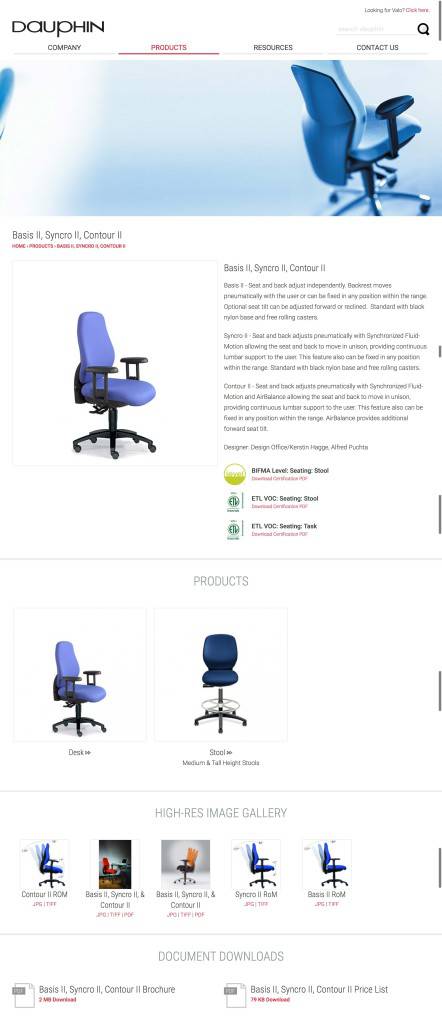 Sales-Motivated Website:
The intention is for visitors to complete a transaction directly through the website. This transaction can be through two means: (a) a direct product purchase on the website, or (b) through an exchange of contact information for the consumption of valuable content (aka lead generation marketing).
When Does This Website Approach Make the Most Sense for My B2B Business? As an equipment manufacturer or a parts manufacturer, it is most effective to have an online store so your customers can easily and quickly make purchases. For other industrial manufacturers, it is important to leverage lead generation tactics like calls-to-action to valuable content, request a quote forms or schedule a consultation/demo forms to move visitors through the buyer's journey.
Example of a Sales-Motivated Website: Preferred Display designs, engineers and manufactures open sell cosmetic displays. Below is an example of a lead generation page that includes the description of a valuable eBook and the promise that if a user provides his contact information he will be given access to the desired content.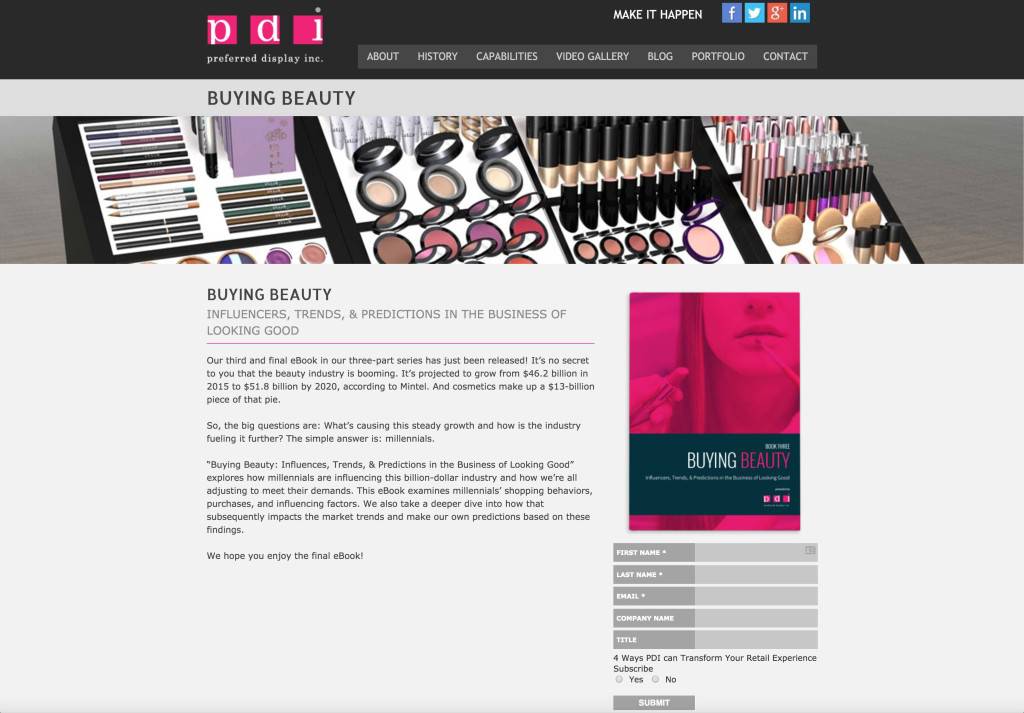 Your B2B website is unquestionably the gateway to impacting your bottom line and increasing sales. The only question that remains: Are you ready to transform how you market your business to be in sync with how your clients make purchasing decisions?