Finding the Right Website Color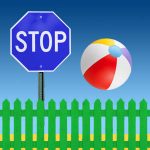 Color, one of the intangibles in perception, connects with, shapes, and elicits personal feelings and emotions. Trying to attract the attention of your target audience requires the careful use of color when designing your website, a marketing device in effect. With the right combination of colors, the intended tone to represent your entrepreneurial essence is achieved. Selecting the colors you want, from endless choices in shades, helps make the designing process, one that might include more arduous tasks, entertaining.
Reds, oranges convey an immediacy in presence and should be used sparingly. Passion and caution unfold with these colors. Awareness along with yielding come with pink and yellow.
Blue, with its subdued and calm features, is the preferred selection of technology firms for their sites. The absence of high stress lends this color to be more widely applied. Similarly, another common selection is green, a color linked with brightness, nature, rebirth, life giving.
White provides contrast from all the other colors on a webpage, working well on a background to soothe and offset the tumultuous busyness resulting from spectrum collide. Clean, modern images (galleries and picket fences, for instance) float through the consciousness to evoke an understated surrounding presence.
Very often, along with other dark colors, black is applied as a font color for its clarity and sleekness. This color implies trimming, ultramodern confidence. Make comparisons between different types of color arrangements before selecting the palette that works for your company. It is important to take the time to evaluate slight changes in nuances that affect the tone you wish to express through the website and your feelings about each variation before your decision.