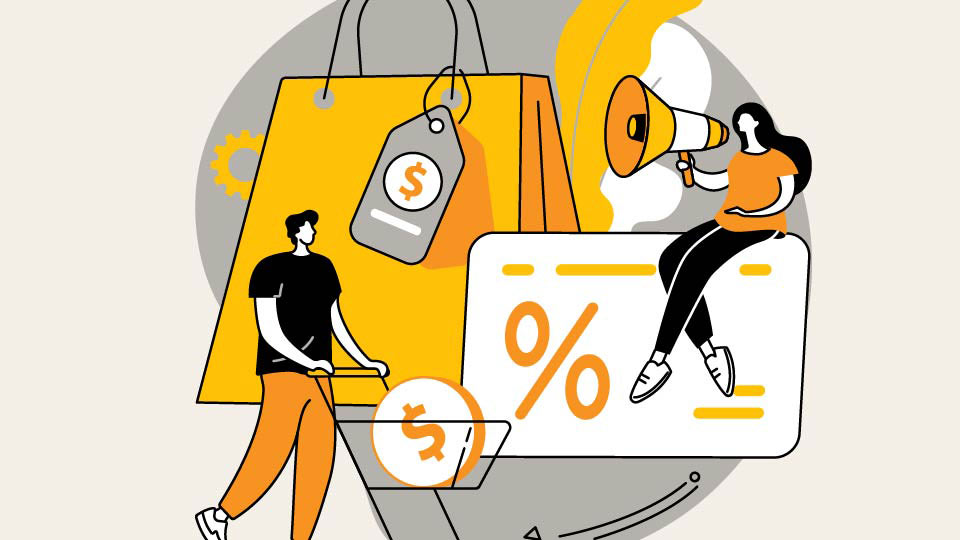 Best Practices for Payment User Experience: 7 Tips to Keep in Mind
As a B2B business owner, you know that providing a positive customer experience is essential to your success. You work hard to make sure every interaction your customers have with your business is positive. But what about the payment process?
The payment process is often an afterthought when it comes to customer experience, but it's an essential part of the equation. After all, customers have a bad experience during checkout, they're not likely to return. The average shopping cart abandonment rate is currently 68.8%. That's why it's important to ensure your payment process is as smooth and user-friendly as possible.
Here are some best practices for a great payment user experience that you should keep in mind:
1. Secure Your Website
When it comes to online payments, security is key. If your website is not secure, you risk losing customers and damaging your reputation. When customers input their personal and financial information on your website, they need to know their data is safe.
Get an SSL Certificate: One of the best ways to ensure your website is secure is to get an SSL certificate. SSL stands for Secure Sockets Layer. An SSL certificate creates a secure connection between your website and the customer's browser. This means that all data exchanged between the two is encrypted and third parties can't intercept it.
Use a Payment Processor: Another way to ensure your payment process is secure is to use a payment processor. A payment processor is a service that helps you process online payments. It encrypts sensitive information, such as credit card numbers, so malicious third parties can't intercept it. PCI compliance is critical for any business that accepts payments online. The Payment Card Industry Data Security Standard (PCI DSS) is a set of security standards designed to protect customers' information and prevent fraud. By ensuring your payment processor is PCI compliant, you're helping to protect their personal and financial information. In addition, PCI compliance can help build trust and confidence in your brand. Consumers are more likely to do business with a company that takes security seriously and is up to date on industry best practices.
Display Trust Badges: In an age of online scams and identity theft, it's more important than ever for businesses to build trust with their customers. One way to do this is by displaying trust badges on your website. Trust badges are logos or symbols that indicate your website is safe and secure. They let customers know their personal information will be protected and they can feel confident about making a purchase. Displaying trust badges can help increase sales and build customer loyalty. In today's competitive marketplace, businesses that take the time to build trust with their customers will be the ones that succeed.
Keep Your Software Up to Date: It is important to keep your software up to date to make sure your website is secure. Hackers often exploit software vulnerabilities to gain access to sensitive information. By keeping your software up to date, you can patch these vulnerabilities and make it more difficult for hackers to gain access to your website.
Making sure your website is secure is essential if you want to accept online payments. There are many ways to do this, but some of the best methods include using a payment gateway, getting an SSL certificate, and keeping your software up to date. By following these best practices, you can help protect your website from malicious third parties and ensure a positive payment experience for your customers.
2. Follow the Best UX Principles on Checkout Form
Entering data into a form can be a frustrating experience for users, especially if the form is long and complex. By following some basic UX principles, however, you can make the process much smoother. The goal of your payment entry system should be to make the process as quick and easy as possible for the user.
Reduce the number of form fields to only the strictly necessary information.
Use a CRM system to maintain customer information and auto-populate fields.
Use a single-column format to reduce visual confusion and make it easier to scan.
Indicate required and optional fields.
Provide clear error messages on data validation so users know exactly what to do to fix the problem.
Display the price, including shipping and any other fees.
Use a clear call to action on button labels so users understand what will happen when they click the button.
Dynamically adapt button labels to users' input.
By following these best practices, businesses can ensure their form-entry system is user-friendly and efficient and results in conversions.
3. Design for Mobile Users
Mobile commerce is growing rapidly, and if your payment page isn't optimized for mobile users, you could lose out on a lot of business. There are several ways to ensure your website is designed for mobile users. A responsive design automatically adjusts to the size and shape of the device it is being viewed on. This is important for any website, but it is especially crucial for payment pages.
Check that your button sizes are large enough to be easily clicked on a small screen and that your form fields are easy to fill out. Most importantly, test your page on multiple devices to be sure it looks and works the way you want it to.
A little extra effort on your part can make a big difference in how successful your payment page is.
4. Use Clear and Concise Language
When it comes to designing payment user experience, clarity and conciseness are key. You want your target audience to be able to understand and use your payment system with ease. This means using language that is easy to understand and avoiding technical jargon.
You should also keep your user interface simple and uncluttered. Too much information can be overwhelming and make it difficult for users to find what they need.
By keeping your payment system straightforward, you can make the process of making and receiving payments easy for everyone involved.
5. Offer Multiple Payment Options
As a small business owner, you know that offering multiple payment options is key to providing good customer service. But did you know that it can also have a positive impact on your bottom line?
Not all customers prefer to pay with credit cards. Customers should be able to choose from a variety of methods, including credit cards, debit cards, PayPal, eCheck, and even cryptocurrency. By offering multiple options, you can make the purchase process more convenient for customers and increase your chances of making a sale.
Be sure to show the logos of all available payment methods, making it clear what your customers can pay with.
When you offer multiple payment options, you're making it easier for customers to pay you. And when it's easy to pay, customers are more likely to follow through and complete the purchase.
6. Provide Order Confirmation and Tracking Information
Any time a business conducts an online transaction, it is important to provide order confirmation and tracking information. This is especially important for B2B businesses. Why? Because your clients are more likely to place larger orders and may be ordering from you for the first time. In addition, they may need their products delivered to multiple locations. By providing order confirmation and tracking information, you can ensure your clients are satisfied with their purchase and will continue to do business with you.
There are a few ways that providing order confirmation and tracking information can help your business.
Builds trust between you and your client: If a client knows they will receive confirmation of their order and be able to track its progress, they are more likely to do business with you again in the future.
Shows that you value your customers' time and money: By providing this information, you are letting them know that you appreciate their business and are committed to ensuring their purchase is delivered as promised.
Gives your customers peace of mind: Nobody likes to feel like they are in the dark about an important purchase, so by providing order confirmation and tracking information, you can give your customers the reassurance they need that everything is on track.
Bottom line: If you are conducting online transactions, it is important to provide order confirmation and tracking information.
7. Provide Exceptional Customer Service
Even if you provide the best payment experience in the world, there's always a chance that something could go wrong. That's why customer service must be is available in case problems arise with an order or payment. Whether it's via phone, email, or live chat, someone should be available to help resolve any issues as quickly as possible.
Unfortunately, too many businesses overlook the importance of customer service and end up losing out on potential sales. Here are three reasons why customer service must be available during the online payment process:
To Address Technical Issues: There will always be some customers who experience technical difficulties when trying to make a purchase online. Whether it's an issue with their internet connection or they're having trouble inputting their payment information, these customers will need help to complete their purchases. If there's no customer service available, they'll likely give up and go to a competitor's site.
To Upsell and Cross-Sell: Customer service can also be used to upsell and cross-sell products. For example, let's say a customer is trying to purchase a product that's out of stock. If customer service is available, they can suggest a similar product that the customer might be interested in. This is a great way to boost sales and increase customer satisfaction simultaneously, without having to hire a digital marketing team.
To Build Rapport: Having customer service available during the online payment process allows businesses to build rapport with their customers. This is important because it helps create loyalty and repeat business. Customers who have a positive experience with customer service are more likely to remember your business the next time they need something.
Make sure your business isn't losing out on potential sales by making customer service available during the online payment process. By following these tips, you can create a positive experience that will keep them coming back for more.
Wrap Up
These are just a few best practices for payment user experience that you should keep in mind when setting up your B2B website. By following these tips, you can help ensure your customers have a positive experience during checkout and are more likely to return in the future.
If you're looking for more assistance with your payment and checkout experience, the B2B website experts at Lform are always happy to help! Just reach out to us online to set up a needs assessment to see how we can help you solve your payment challenges.