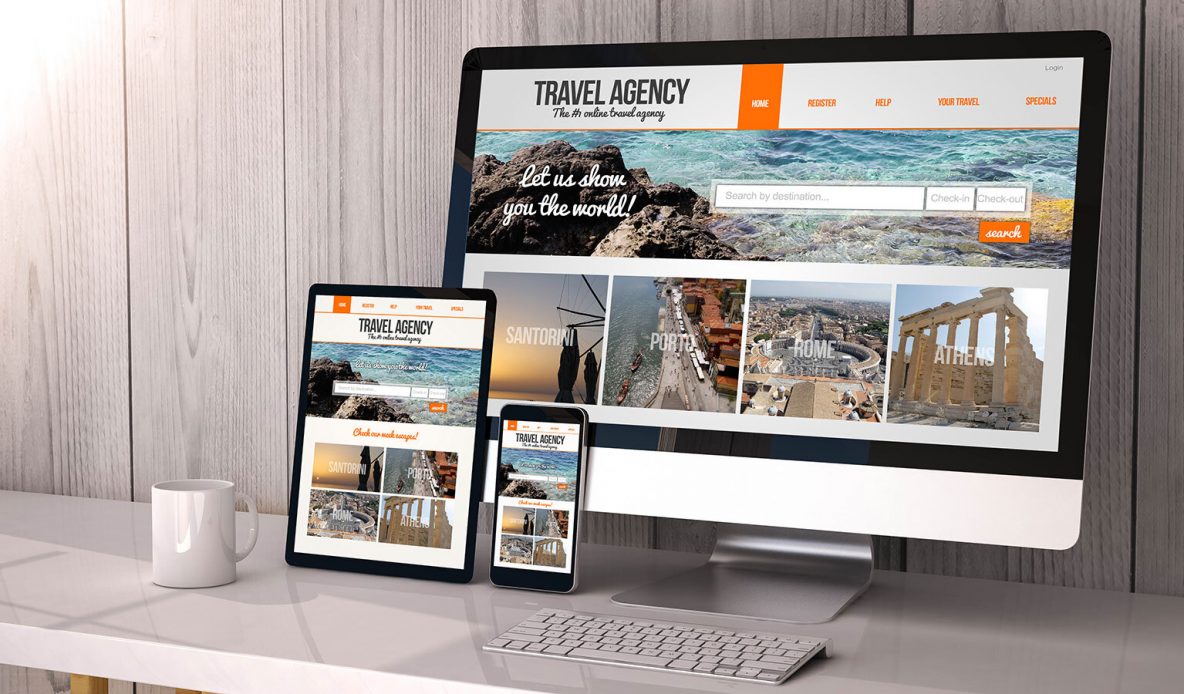 8 Tips for Going Mobile with Website Designs
Way back in 2018, Google rolled out mobile-first indexing, marking a sea change in website designs. Now, how a website displays on mobile would be more important than how it displays on a desktop.
What sorts of changes need to be made to give mobile SEO a boost? Improving website readability, choosing the right font size for headlines, and having enough links to pages all play their part.
The world of web design can be complicated, we get it. For you, we're experts in web design on both desktop and mobile. We know what you need to do to make your website play on cell phones and tablets.
We've put our heads together to create this bite-sized article that can help your website designs pop. When you're ready to make a mobile website that attracts customers rather than driving them away, keep reading.
1. Use Responsive Website Designs
The secret to a good mobile website is using responsive website designs. It needs to be able to respond to whatever device the user is using. To do this, you need a flexible website design.
The website's layout needs to be legible on either device and should make good use of CSS queries and intelligent scripting that is based on their device. The end goal is for your website to respond to whether it is being displayed on a computer, tablet, or phone, and display itself accordingly. This results in a website that will be used on a range of different devices: if your website designs aren't responsive, they will suffer on one device or another.
2. Use the Right Font Sizes
Your font size can't be the same for desktops as it is for mobile. If it is, your mobile user is going to have a hard time reading your content without flipping to their desktop. This means they'll go to a competitor instead.
Your mobile site should have a font size of at least 16 pixels for general content. This might sound huge but it's the right size for mobile screens. The right font size for headlines is slightly larger, but not outlandishly so.
Headlines being in upper case also reads better than in lower case and takes less time for the reader to take in.
3. Optimize Your Images
When it comes to images, too many website designs leave full-sized images on mobile versions of sites. This results in longer loading times and a higher bounce rate.
On smaller screens, there is no reason to load full-sized images. Instead, you need to optimize your images. Scale them down so that they still display well on a mobile screen but without taking up as much bandwidth.
Your responsive web design should be able to serve the correct size of the image for each device.
4. Don't Stuff the Screen
Part of mobile website optimization doesn't come down to SEO. A big part of making a good mobile website comes down to knowing what information to leave out and what information to include.
To be blunt, you have a lot less screen real estate on a cellphone or a tablet than you do on a PC. You can't show as much information as you would on the desktop site.
Take a chainsaw to your website's content and decide what needs to go and what needs to stay. Keep it minimalistic and clean.
5. Don't Include Pop-Ups
Exploring websites on a mobile screen is great. What isn't great are pop-ups. We're not just talking about pop-up ads, but the kind of pop-ups you see on major sites, a chatbot, for instance.
Most mobile browsers don't support pop-ups. When they show up, they can ruin how a website looks. Think about this: have you ever backed out of a website because a pop-up was ruining your mobile internet experience?
We know that we have. Be smart and don't include pop-ups. Auto-refreshes are another no-go, as these can fill up a mobile browser's cache.
6. Make It a One-Digit Experience
When you're browsing the web on your mobile device, do you use multiple digits? You shouldn't be, not if the website designs are optimized for mobile. The best kind of mobile sites are the ones where you can use your thumb or one finger to sweep through and navigate the whole site.
You don't want people to have to zoom in to navigate your site. This makes for a cumbersome experience.
You should also have menus that are large enough for all users to use without zooming.
7. Use Icons
Icons are a crucial part of mobile web design. Icons can take the space of a lot of words, which gives you more real estate to play with for the content that matters.
For example, instead of writing "share this to Facebook" or "tweet this," you can use the Facebook and Twitter icons. You could also put a phone icon in the place of a telephone number.
You shouldn't go overboard with icons, lest you end up looking like a Geocities page. Yet well-used, easily recognizable icons should be present on your mobile site.
8. Use the Right Keyboard Triggers
Filling in forms on mobile devices is not as easy as using a keyboard but you can make it easier. If your form needs text data, have it open a textual keyboard. If it needs numerical data, open the number pad.
Smart website designs rely on giving the user the right tools that they need. Don't make it more difficult for them.
Make Your Site Smarter
Making your mobile website designs smarter might sound like a lot of work, but it needn't be. The easiest way to improve your mobile site is to hire us to build one for you.
We'll work with your budget, your specifications, and your needs to create a fantastic website that will blow your customers away. If you've got questions about our services, rates, or anything else, please don't hesitate to get in touch with us.