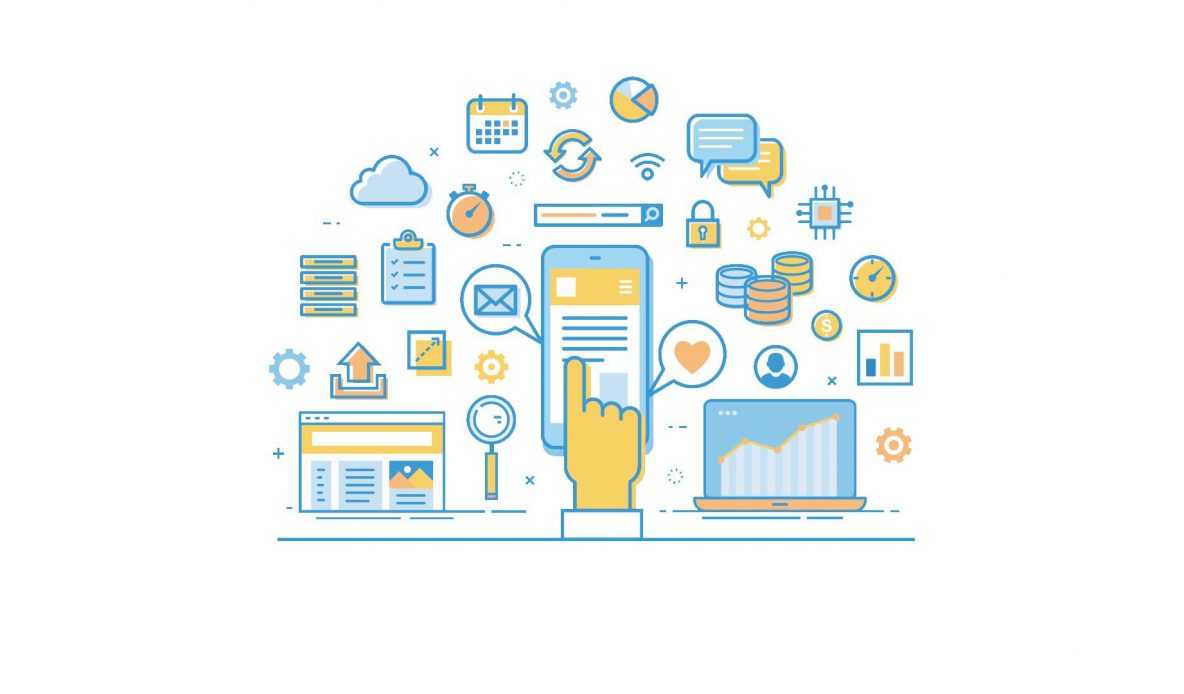 Advice from a Web Design Company: 6 Apps We Can't Live Without
Insights from a Web Design & Online Marketing Agency
Managing a company—or even managing yourself—is a big undertaking. So why not enlist some handy dandy web apps to help juggle all the tasks and deliverables more efficiently? At Lform, we don't just design and develop web applications, we use them daily to streamline our business processes and make our lives run a whole lot easier.
Here are six essential apps we love because they help us optimize every aspect of our web design company.
Slack
Slack is a messaging app built for businesses and their teams. What makes it stand out for us is that its conversations are organized by channels—department, project, office location, you name it. These channels are further organized as public or private chat rooms. Public channels allow anyone from the team to stay up to date with the conversation and chime in as needed; private channels, on the other hand, require contributing team members or clients to be invited. Additionally, direct messaging team members and clients allows us communicate in real-time rather than using pesky texting or emailing.
Slack also integrates with a lot of third-party tools, services, and integrations we already use like Dropbox, Google Drive, and Box, and offers an incredibly easy drag-and-drop file-sharing feature allowing us to share images, spreadsheets, reports, and more without even blinking. We can comment directly on these documents to keep collaboration more contextual and efficient.
Best of all, everything is searchable in Slack—messages, notifications, files, even the content within the files! It makes our lives a heck of a lot easier amidst the endless files, reports, and their updated versions.
Toggl
Toggl is a simple, one-click tracking app that offers online time tracking and reporting through its website as well as mobile and desktop applications. Toggl tracks time based on tasks and projects two easy ways—via its interactive task timer or manual entry.
Toggl is designed to work in a team environment with countless projects running simultaneously, subcategorized with tags and hour allotments. Because you can generate simple custom reports to see where time is being spent, Toggl also assists with time management, goal setting and tracking, deliverables; therefore, it's even helpful for creating more accurate estimates and proposals. You can also turn these reports into client-facing documents for presentations, meetings, and check-ins.
Freshbooks
This Toronto-based company serves companies in 160 companies and we're happy to be one of them. Freshbooks is a cloud accounting software designed exclusively for self-employed professionals and their teams. The company helps process billions of dollars worldwide with unbelievably easy-to-use features such as invoicing, online payments, expense management, and time tracking—and it's made our accounting ions easier and more efficient. One of the best features is its recurring invoices feature allowing us to optimize the billing of repeating items like web hosting and monthly retainers.
G Suite: Google Team Drives
We're big fans of Google's G Suite, its cloud computing, productivity, and collaboration software. We're even bigger fans of Google Team Drives. These shared spaces allow us easily store, search, and access files anywhere from any device. Unlike files in My Drive, files in Team Drive belong to the team instead of an individual, which allows for more seamless collaboration and workflow.
Team Drives also make it easy for us to manage file access. It helps us keep track of what is being seen by clients and ensures only the right people are viewing the information, sharing it, and who is commenting or editing it.
Spark
Keeping up with your inbox can be a monstrous task. That's why we lean on Spark. An email application with a twist, Spark makes keeping up with your inbox way more manageable.
Spark has all the expected organizational tools: multiple inboxes, message scheduling, gesture-based controls, and the nifty ability to "snooze" emails for later. Astro reminds us to get back to people in a timely manner, manage our client asks, and even unsubscribes us from things we don't find useless.
SharpSpring
SharpSpring is an affordable, feature-rich marketing automation platform for marketing agencies and small to mid-sized businesses just like us. The platform empowers businesses to analyze, optimize, and automate their marketing efforts. This app is incredibly simple, yet sophisticated and flexible. It's everything you'd want in a marketing automation app: email automation, dynamic forms, web visitor ID assignment, built-in and third-party CRM, social integration, API, and even call tracking. SharpSpring's campaign analytics show us end-to-end ROI so we can eliminate waste and drive more qualified leads into our funnel.
We're really happy with our discovery of SharpSpring. It's is one powerful app that gets us results.