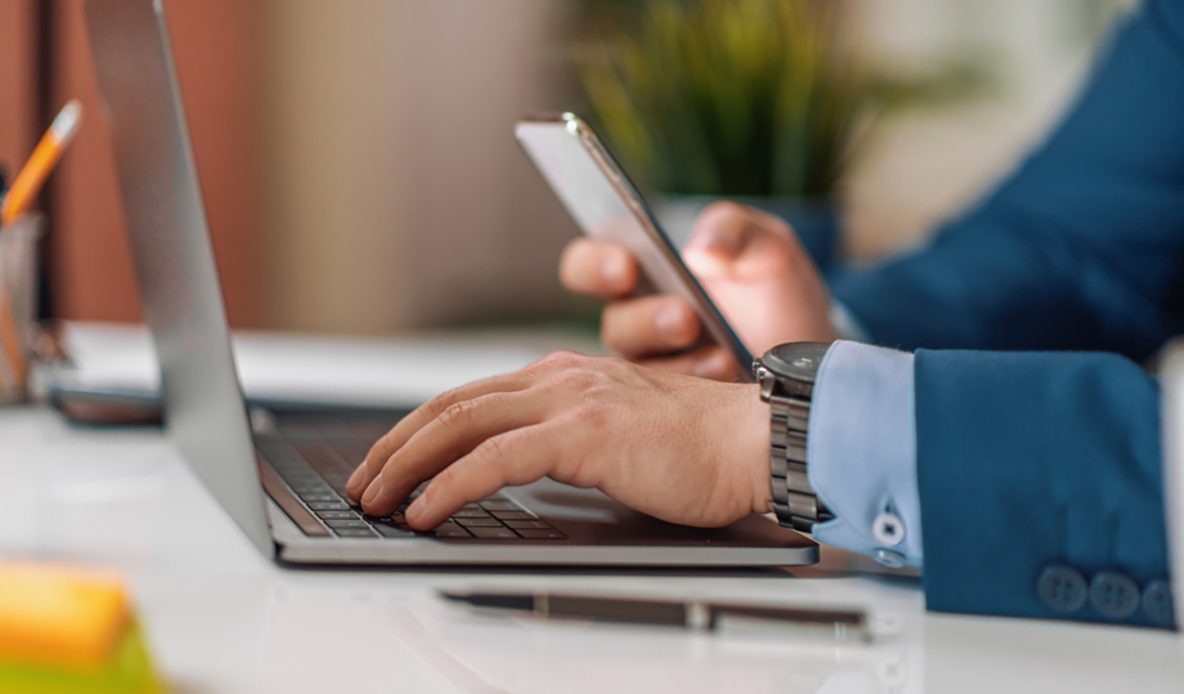 7 CRM Tools Perfect for B2B Companies
Customers are at the top of the priority list for any B2B company. This is why choosing the right Customer Relationship Management (CRM) tool is such an important step. As your business grows, maintaining customer satisfaction at a high level can become a challenge. You must maintain and nourish current relationships while working on increasing the number of clients. This is what CRM software will assist you with. CRM tools can assist in managing customer data more effectively, collect relevant customer information, improve visibility of sales processes, assist your team's collaboration and performance, and innovate and automate your activities. Finding a suitable CRM software that supports your business' needs and streamlines your customer processes will make a world of difference. Faster, better, and personalized services will help you retain current customers and attract new ones. After thorough research and deep analysis, we have surfaced the best of the best B2B CRM tools. Before we reveal which tools managed to rise at the top of the list, let's clarify what you should look for in a CRM tool to find the perfect one for your needs.
What To Consider When Searching for the Perfect B2B CRM Tool?
Adding just any CRM tool won't bring you the results you desire. You must choose a tool that will align with your needs and requirements. Therefore, the foundation for a successful CRM tool shopping journey is knowing what to look for. Browsing for CRM software can be an overwhelming mission. The number of tools available is growing with each passing year. In fact, CRM software is the biggest software market in the world, and it is expected to reach more than $80 billion in revenue by 2025. Knowing what to focus on when you go online and come across a variety of options will help prevent you from losing direction. Think about what you want from your CRM software solution before reviewing the tools. When you go through the list of the software, you should consider the following:
The features that your company needs
Compatibility with your existing technology
Pricing
Integrations
Team collaboration functionality
7 Best B2B CRM Tools
Now that you know what to pay attention to during the CRM tools review, it's time to tackle the list itself. Without further ado, we present to you the best CRM tools that are ideal for B2B businesses.
SharpSpring holds a special place in Lform's heart, as it's our preferred CRM suite. Lead segmentation, reporting tools, and workflow automation are all in place. While pricing is not advertised online, they will quote pricing based on your needs. Also, as a partner with Lform, we can provide preferred pricing and work with you to implement an integration with your website. Pricing starts at $2050 per month, which sounds like a lot at first glance. However, this will actually save you money in the long run since there is no limit on how many contacts you can have. Lform can provide discounts on this rate as well. Features that every plan includes:
Full Marketing Automation
Campaign Tracking
Behavior-Based Email
Chatbots
Dynamic Landing Pages
CRM & Sales Automation
Dynamic Form Builder
Reporting and Analytics
Sales Dialer
Their automation functionality includes:
Drip Campaigns
Lead Scoring (Based on level of engagement)
Dynamic List Creation (For example: you could create a list that automatically captures all leads who are interested in a certain product from a specific location with a lead score above 25 who has visited a pricing page but not yet purchased)
Email and Text Alerts (Triggered by workflows to communicate with internal stakeholders who will receive actionable data even when not logged into the app)
Multiple Device tracking
Dynamic Email Content (Gives you the ability to add automated personalized components to emails with no manual customization required)
As far as support goes, businesses get a dedicated account manager, free training and support, a multitude of training videos, and even a guarantee that the founder of the company himself will be available upon request for a call should the necessity arise.
If we had to describe Pipedrive CRM with a single word, that word would be simplicity. This tool is easy to use and a highly efficient CRM solution. The pipeline will enable your team to stay on the same page while working towards increasing your revenue and keeping the customers happy. The most notable features that Pipedrive has:
Lead and deal management
Unlimited sales pipelines
Communication (calls, emails, and contacts) tracking
Workflow automation
Two-way email sync
Deep insights and reports
Business data security
Automaton of repetitive administrative tasks
Access from a mobile device
Over 150 integrations
In addition to its ease of use, Pipedrive is also favored because of its pricing. They offer a high-quality solution for a reasonable price. The growth plans you can choose from are:
Essential plan: $12.50 per user per month
Advanced plan: $24.90 per user per month
Professional plan: $49.90 per user per month
Zoho has an established name as a trusting and top-notch CRM tool. It has assisted over 150,000 businesses to increase their revenue and scale up their B2B companies. Some of the big players like Netflix, Ducati, and Amazon use Zoho for their customer relationship management needs. What you can expect from Zoho:
Custom reporting
Lead management
Customized dashboards
Email insights and integration across multiple devices
Workflow automation
Email insights
Scoring rules
Mobile CRM app
On-demand sales analytics
Integration with G Suite, Office 365, MailChimp, PayPal, Zapier, and more.
These are just some of the notable features, but much more awaits you depending on the plan you choose. In terms of plans, you have the following options:
Standard plan: $18 per user per month
Professional plan: $30 per user per month
Enterprise plan: $45 per user per month
Hubspot blog is a credible and high-quality source of information. But, Hubspot is known for something else as well – a great CRM solution for B2B businesses. First of all, it should be stated that Hubspot is a free CRM solution. The basic version of the software is available to you without any charge. Some of the functionalities you can use for free are:
Company insights
Deal tracking and management
Reporting dashboard
Pipeline management
Email integration, tracking, notifications, templates, and scheduling
Meeting scheduling
Contact management
Live chat
Social ads management
All third-party integrations (e.g. Outlook, SurveyMonkey, Zoom, Zendesk, etc.)
Overall, Hubspot allows you to improve your marketing, sales, service, and operations activities for free. However, for some advanced features such as custom reporting or predictive lead scoring in Sales Hub, you need to upgrade to paid plans. The plans for Marketing, Sales, Service, and Operations Hub start at around $50.
One of the most reputable CRM tools on the market is definitely Salesforce. With over 20 years of experience, Salesforce takes pride in its long list of satisfied customers. What makes Salesforce worthy of your attention is that it is an all-in-one solution that will cover your sales, marketing, IT, and service team. With this tool you'll have the following features at your disposal:
Sales forecasting
Lead management
Managing and tracking marketing campaigns
Workflow management and automation
Reporting and analytics
Conversion funnel optimization (personalized outreach, better product recommendations with AI, etc.)
Synchronization with Salesforce Mobile App
Data integration from any system
To summarize, Salesforce thought of everything. What's more, they are continually working on innovation (such as AI recommendation) to assure that B2B businesses can provide the best service as fast as possible. In terms of pricing, it depends on the type of solution (sales, marketing, commerce, etc.) you are looking for and the functionalities you are interested in within the solution. To give you an idea of the price range, here are the costs of Salesforce plans:
Essentials plan: $25 per user per month
Professional plan: $75 per user per month
Enterprise plan: $150 per user per month
Unlimited plan: $300 per user per month
As the name suggests, Insightly will give you insight into relevant information for establishing a strong and productive customer relationship strategy. This tool primarily focuses on sales, marketing, and project management. That is, how to make these processes within CRM more successful. Insightly has many useful features for optimal customer management. However, some of the key features that will make your CRM much easier are:
Activity timeline review of communication, marketing campaign source, and tasks
Deal management
Lead routing
Workflow automation
Dataset modeling and management
Email management and tracking
Building custom apps
Customizable dashboards for tracking metrics
Relationship linking
Integration with a wide range of tools
The creators of Insightly have also thought of the busy lifestyle of B2B owners and managers. They have enabled a mobile app that allows you to make updates on the go and keep your team up to speed at all times. If you wonder what is the price for such a useful tool, here comes the answer. There are three plans available that you can revise based on your budget and the features you want:
Plus plan: $29 per user per month
Professional plan: $49 per user per month
Enterprise plan: $99 per user per month
With a clean design and powerful features, this CRM software has managed to win over more than 200,000 organizations. Apptivo is a versatile platform that in addition to CRM, offers email marketing, online invoicing, expense reports, and more. Let's get back to keeping your B2B customers content and how Apptivo can help you with that. By using the Apptivo tool you'll be able to access these helpful CRM functionalities:
Sales tracking
Lead management
Customized apps
Competition management
Contacts management
Orders management
Timesheets tracking
Project tracking
Management and dispatch of resources for customer problems management
Integration with G Suite, Slack, Office 365
Potentially the strongest side of Apptivo is the all-in-one mobile app. The app embodies all CRM apps (sales planning, contacts, leads, competitors, etc.). You will be able to manage customer relationship processes from your mobile device. So, if you need to review a customer's account or resolve an issue, you can access your CRM tool within seconds. Before we close the story of Apptivo, it's time to talk numbers. The good news is that there is a Starter plan free of charge that is available for up to 3 users. If you want to test the waters, this can be a good choice. There are also more advanced plans for more users with the following prices:
Lite plan: $8 per month per user (billed annually)
Premium plan: $12 per month per user (billed annually)
Ultimate plan: $20 per month per user (billed annually)
Enterprise plan: Must request a custom quote
Final Thoughts
CRM software is a necessity for running a B2B business. To center your company around customers and build a reputation of customer-oriented business, you need to employ a suitable CRM tool. Therefore, it is time to revise your options and decide on the tool that is a perfect fit for your needs. Since the software offers a variety of plans, there is no doubt that you will find something that works best for your business.