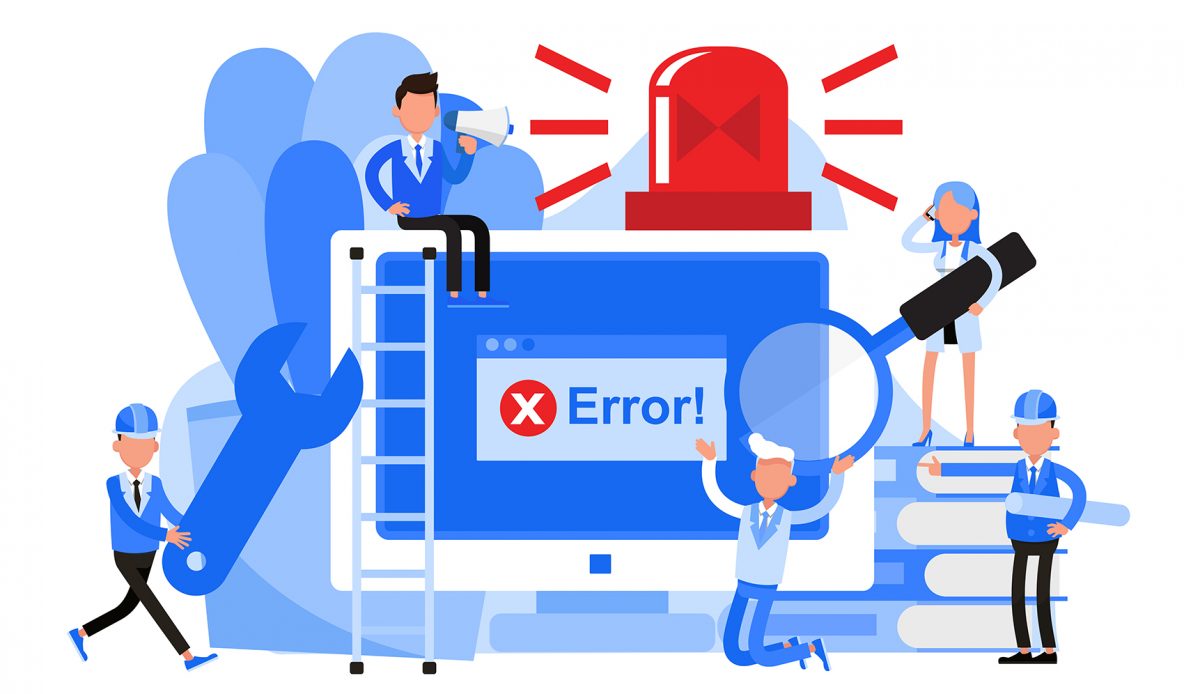 7 Costly UX Mistakes B2B E-Commerce Websites Should Avoid
The stark reality in today's web-focused world is that a great site design boosts customer loyalty and customer conversion, while a lousy design turns off prospective buyers.
A top-performing B2B site generates engagement from your buyers, which takes a lot of work to get right. Also, you can't just rely on every customer to make a split-second decision. It would be best to nurture prospects with a strong content strategy until they finally convert.
You'll likely be sabotaging your chances to create a successful B2B site if you don't work with knowledgeable and professional designers to build your site.
But whatever you do, make sure that you don't make the following costly mistakes in B2B site design. They could have a very negative effect your site's performance and conversion rate.
1. Not providing comprehensive product information
A well thought-out site design is vital for most customers because it makes looking for products easier. Your customers expect high-quality product images, detailed product descriptions, and other details like dimensions, model numbers, prices, stock availability, and so on.
Showcasing your products makes buyers' purchasing decisions easier. You should also optimize product descriptions for search engines. Doing so offers highly personalized product recommendations for opportunities like cross-selling and upselling.
2. Not having an effective site search
Remember that people nowadays use Google to find answers to questions. In fact, according to research, on-site searchers are highly likely to convert and buy more than average users. The search feature on your site will help your customers quickly find what they're searching for, rather than going through every category or filter—and this enhances their overall online experience.
Still, only 15 percent of businesses have resources for site optimization. If you want to improve your site rankings, you need to have a highly optimized site search system.
The following are some pointers that you should consider when creating your e-commerce store, or any other type of website, to improve your visitors' site experience:
Dig deep into your analytics to learn how visitors use your site search. Studying your site analytics also lets you monitor site search users and understand why they bounce off your website.

Ask your customers about their site experience. Doing so allows you to gather helpful feedback to create a powerful search system.

The digital commerce platform that you use should provide an excellent search engine page and plugins that enhance your site's functionality.
3. Making product spec sheets difficult to find
It's also essential that you do not hide technical information like product data sheets (PDS), safety data sheets (SDS), and specs in downloadable files like PDFs. Instead, make this information easy to access. Organize data in tables and tabs that are easy to read and provide ways to quickly compare different products.
Don't make your product spec sheets hard to find. When a user finally finds the product they're searching for but they're unsure if it's the right product, they'll compare it to your competitors' products. Ensure that product descriptions include bullet points and are easy to scan, and provide a way to do a side-by-side comparison.
4. Limiting payment options
To maximize conversions, you should provide as many payment channels as possible. Having limited payment options is one way to lose clients. Payment options are important if you have multiple clients worldwide.
Include payment channels like bank transactions, online wallets, payment gateways, etc. That way, people will be able to use the most convenient and viable payment options.
Ideally, you should pick a platform that integrates several national and international payment gateways and allows customized checkouts, multi-currency payments, IP-based currency changes, etc. Having these features meets your clients' expectations and boosts your sales volume.
5. Not optimizing your content for uniqueness and relevancy
Optimizing your content is another surefire way to make your site more appealing, engaging, and understandable to both your audience and search engine bots.
Remember that search engine optimization (SEO) is more than just your copy, keywords, and meta descriptions. It's also about making sure that your content matches the user's intent.
6. Not optimizing the website's loading speed
Do you know that more than half of users leave a site or page if it doesn't load within three seconds? While slow-loading pages impact conversions in the B2C industry, it affects B2B sites even harder. The B2B Web Usability Report shows that 66 percent of B2B buyers are turned off by slow-loading sites, which causes them to leave and never come back.
Frustrated customers will move to competitors who can provide them with a better experience. Here are some tips to boost your site speed:
Engage in caching:

Caching processes and delivers the cached copy to users until you update or process again. A content delivery network (CDN) stores the cached version of your site. When a user requests your site through their browser, the closest server is contacted and has a lightning-fast site speed.

Choose the right B2B e-commerce platform:

Excellent e-commerce platforms can handle the unique requirements of B2B sites.

Compress images:

Heavily formatted images cause your site to bog down. That's why you need to make sure that all the images you upload are already compressed.

Index data:

Have solid product indexing and integration capabilities.
7. Not making your site mobile-friendly
B2B customers use different devices to access sites and learn about a particular business. So if you want to make it big, you need to optimize their mobile experience.
Another thing to consider is that Google is prioritizing sites that are mobile optimized. If you don't have a responsive framework for your website, users are likely to abandon it in favor of your competitors.
Ideally, users should be able to browse, search, and shop online using devices like tablets and smartphones without any hassle. It is also important to focus on mobile UX optimization.
You should understand your site design and know the different aspects that may cause frustration for users. Examine text sizes, button placements, images, and site load times. Working closely with your site developer is the best way to achieve a seamless user experience.
Retaining customers is crucial in the B2B industry, which is highly dependent on repeat purchases to thrive. That's why you must come up with mobile-first B2B experiences.
In Summary
Many companies are giving less importance to some of the critical aspects of starting an e-commerce business. As a result, they're missing out on business opportunities and can't optimize the efficiencies of their systems. Over time, this can be detrimental to an organization's growth. Making these mistakes can harm your site in the long run.
Still, it can be pretty challenging to envision these pitfalls right from the start. To avoid failing, you must look for B2B e-commerce solutions with features that help mitigate these risks. You should also regularly run a thorough check and pick a B2B e-commerce platform with inbuilt tools and features.
Doing so helps you create a fantastic site and a fantastic buying experience for your customers—and makes it unlikely that you will make these B2B e-commerce UX mistakes. Good luck!
About the Author:
Juliette Anderson is an outreach community specialist for an e-commerce fulfillment company that specializes in partnering with online sellers who have an average parcel weight of five pounds or greater. For the past four years she has worked hand in hand with e-commerce stores to achieve optimal sales. Her specialties are social media marketing and paid promotions.