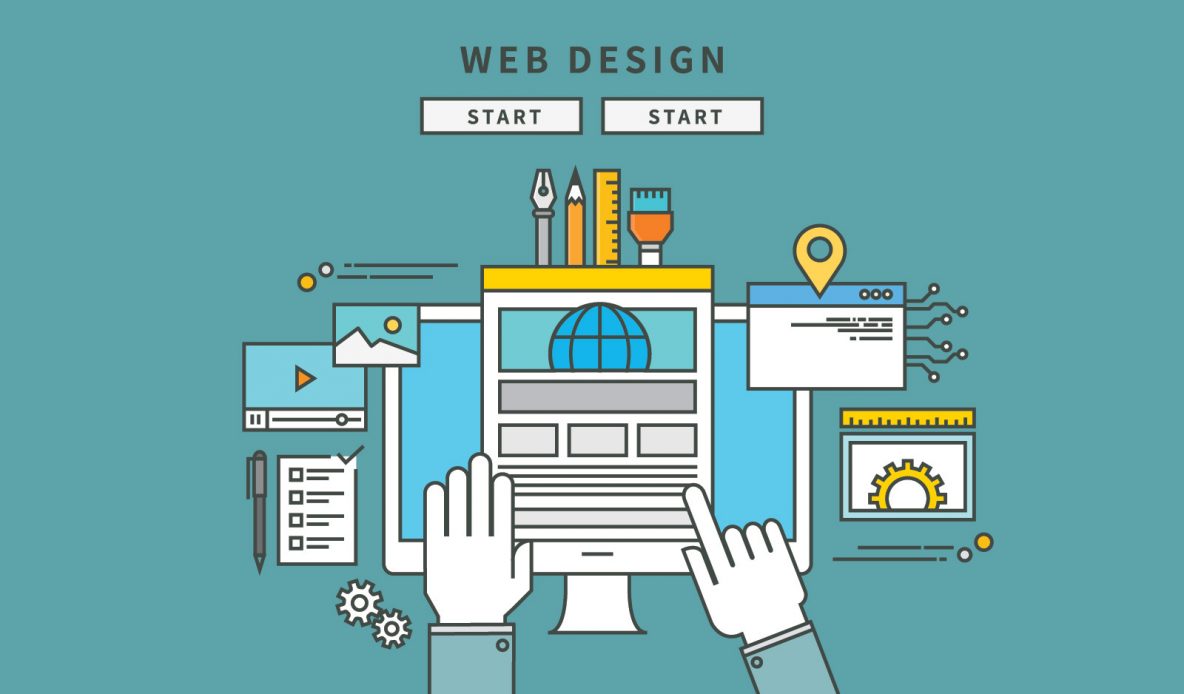 6 Tell-Tale Signs that Your Custom Website is Actually a Template
As you can may have learned in our other blogs, a lot of web design companies claim to design and code custom websites, but many of them are actually *gasp* using templates and charging you an arm and a leg. Don't be a victim to this.
In this blog, we're here to help educate you with five ways to tell if your site—or a prospective web design company's sites—are made using templates.
Let's begin.
1. It's suspiciously inexpensive.
If it's too good to be true, it probably is. Remember, cheap is cheap. Websites are no different, and we're here to tell you bluntly: You get what you pay for. Fire-sale priced websites usually indicate that its content management system will be hard to use, if you even have access to it at all; the design won't match your brand identity; the functionality won't meet your needs; and your business will likely outgrow the site within a year or two, or the site will look dated and unprofessional within that same time frame.
You need something that lasts, something that will grow with your company; something that represents your business and creates a great first impression—and a lasting one. Your website should be something that you can use easily. It's an investment, but it's one of your most important selling tools.
So what do we mean by cheap? A website design and build that costs $3,000 or less generally means your website is just a template, something you can buy for $100 or less and a "custom" web design company is pulling the wool over your eyes and charging too much for essentially nothing. Spend another $2,000 more and start playing in the customized website field. You won't regret it.
2. It has features you didn't ask for.
Beware! If you look at your newly customized website and it has a bunch of features on it that you didn't ask for, it's likely because it's a template and they cannot be removed! So, if you see some unexpected things happening on your site—like additional sections or modules on your homepage or a contact form—this is an indication that your "developer" just purchased a cheap-o template.
3. You can't talk to the developer.
Uh-oh. If you're not allowed to talk to the developer about functionality, there's a problem. The best case scenario is that you are, in fact, getting a custom site, but the work is being outsourced to countries like India where the labor is inexpensive. Alternatively, this means there is no developer and the site is a template.
4. You never get invited to the office for meetings.
Let's take it a step further. Maybe you can talk to the developer, maybe you can't. But if you've noticed that you've never been invited to the company's studio, that's a sign that they aren't the most legitimate operation. Don't get us wrong, there are some fantastic at-home freelancers. But if you signed on for a custom web design team, and you're recognizing that there only seems to be one person answering your calls and emails and it takes him or her a while to get back to you, that's another story.
One of the major benefits of hiring a fully-staffed web design agency is tapping into their expertise and having them available to you at all times. The web designer, web developer, copywriter, content creator, digital marketing strategist, social media experts—they all play a role in creating a top-notch custom website. Working together is key.
5. The backend is difficult to use.
If the backend or content management system isn't intuitive, easy to use, and generally more frustrating than anything else, that's usually an indicator that you're using a templated website. Custom sites are built to be perfect with backend interfaces that are incredibly smart, seamless, and user-friendly.
Another dead giveaway that your site is templated rather custom is that you don't have access to the backend at all! Make sure that you can manage your backend so that you can update your site as regularly as needed.
The source code literally says it's a template.
OK, so there is one last thing you can do. It's a bit technical, but it's a sure-fire way to tell if you've been duped into paying top-dollar for a template site. Check out the source code and see if you can spot what template has been used.
To do this, go to your URL in Google Chrome. Then click, "View" in your toolbar, then "Developer," then "View Source." Look for the phrases "wp-content/themes." This phrase itself doesn't mean your site is a template, it's what follows this phrase that matters. If it says the name of your company, this means a custom site was created and the developer named the theme your business's name. If it's something different like "Clean Gallery," "eCommerce Store," or something more snazzy like "Unified" or "Afterlight," this is likely the theme's name. You can be sure by Google searching this theme name. If you find it—bingo—it's a template.
Why Does This Matter?
It matters because you've probably paid a fair amount of money for a company to do very little work. They're claiming to do custom design and coding to provide you exactly what you want with the best results, but they are being deceptive.
Thus, we always recommend vetting your web design company very carefully. We also think spending the appropriate amount of money to get you a website that looks great, is easy to use for both the user and content manager, and grows with your company is of utmost importance. This is your first impression with most prospects, so make it a good one.
New websites should be seen as an investment, and if it is treated like one, we know you'll make a great decision!