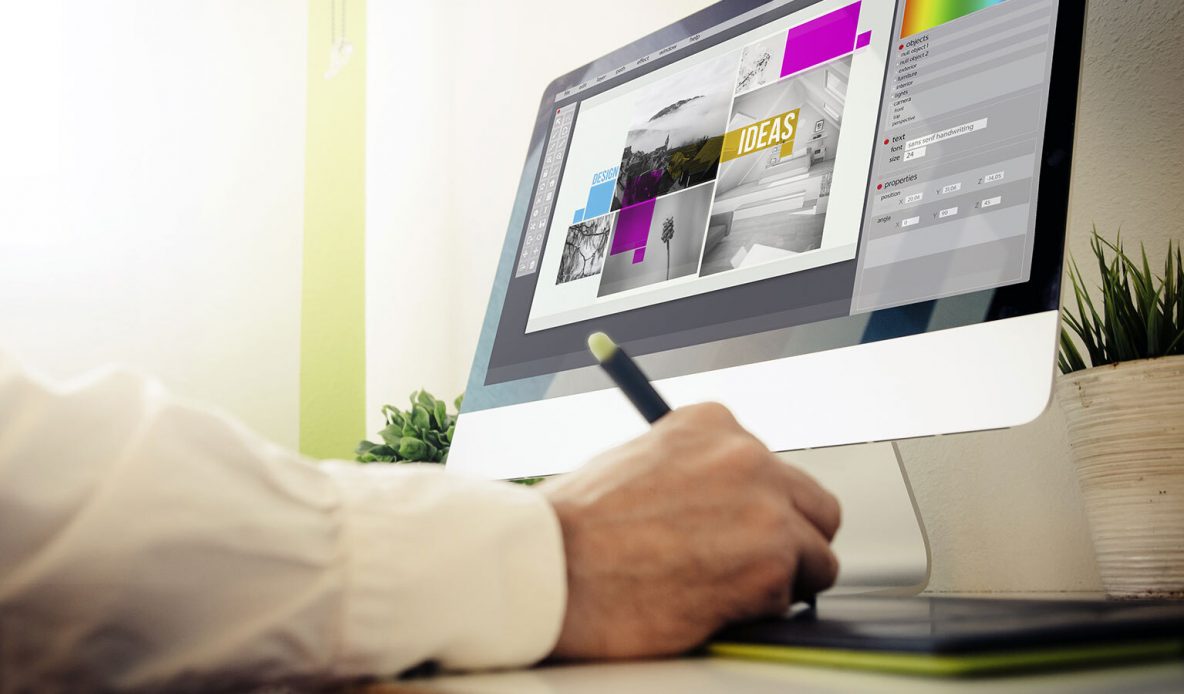 10 Free Graphic Design Tools for Brand Savvy Entrepreneurs and Small Business Owners
Branding is crucial to the success of your business. If your brand message and strategy aren't on point you'll have a hard time penetrating a market successfully. Branding and graphic design are often overlooked by small business owners due to budget constraints. Luckily there are some tools available these days that allow you to create and manage your own brand assets without breaking the bank. This article highlights 10 free graphic design tools every brand savvy entrepreneur should know.
1. GraphicSprings
Your logo sets the foundation for all of your branding. It's important you get it right so that you can build out your other brand assets with confidence. The GraphicSprings Logo Maker is a free design application to create your own business identity. The process is quick and easy, you simply enter your business name and choose your industry. You are then presented with professionally designed logo templates that you can easily customize before downloading in high-resolution format.
2. Adobe Color
Color choice needs careful consideration when it comes to branding. Different colors convey different messages. Make sure you understand what message you want to communicate and learn what the different colors stand for. From there you can use a tool like Adobe Color to create beautiful color pallets. This free tool allows you to find existing color schemes or to start with a specific hex code or color you like.
3. FontSquirrel
Non-designers often overlook the importance of fonts. Similar to colors, different fonts convey different messages. Before you design your next brand asset make sure your have access to the right fonts. Don't just settle for what is provided in your preferred word processing software. FontSquirrel offers a large database of free fonts that you can quickly download and install locally. They also offer neat tools like font identifier. This feature can identify the name of a font simply by unloading an image of text.
4. IconFinder
Another way to set your design apart is through the clever use of icons. Icons aren't just reserved for mobile UI but can be incorporated into your website, presentations, social media posts, etc. IconFinder offers almost 15,000 free icons to choose from. You can either download individual icons or entire sets. Pro tip, pick only one set and be consistent in your use of icons across all of your brand assets.
5. PixaBay
Adding professionally shot images to your brand assets will instantly elevate your designs. Finding professional photography that is also royalty free for commercial projects used to be a real challenge. Luckily there are free image resources like PixaBay available these days. User their search function to locate specific images or browse by categories. Once you find a photo you like you can instantly download it for free. You are encouraged to give credit to the image author.
6. Fotor
Being consistent in the use of stock photography is important. If you can find a complete set of images that all match in tone and style you are off to a great. If you aren't that lucky you might have to edit photos to ensure they have a similar look. Fotor allows you to edit photos in a professional way for free. To get started simply upload your image. Once your image has been added you can make modifications via their intuitive photo editor.
7. Crello
Of course no branding discussion is complete without mentioning social media. The nature of social media demands visually pleasing content on a frequent basis. Crello is a tool that allows you to create beautiful social media posts in just a few minutes. You can browse by template categories like Facebook post, Instagram post or Tumblr graphic. Once you find a template you like simply add your logo, brand colors and content before downloading.
8. Biteable
Speaking of engaging content. It's hard to imagine a content strategy that doesn't involve some sort of video production. Creating video content is time and resource consuming however. Biteable offers video templates that you can edit and download and then publish. You can browse different templates in categories like explainer video, animated, marketing and more. When you edit one of those templates make sure to incorporate your logo and brand colors along with your own content.
9. Snappa
If you are looking to advertise your business via online ads you'll need professionally designed banners. Don't just settle for basic banner ad templates that some of the big ad publishers provide. Snappa offers free advertising templates that you can customize with their web based design editor. Once you are happy with your design you can download and publish to your ad network instantly.
10. Canva
When it comes to designing free brand assets like business cards, brochures, flyers, etc. Canva is the go-to solution. Their design editor is supported by a large database of templates, images, icons, etc. To get started you simply select what you want to design and then choose a template. Once you have modified the design to your liking you can download it right away. The majority of their templates are free but they also offer premium options.
Conclusion
Graphic design can't be learned over night. The tools covered above are helpful resources for entrepreneurs however, especially if you don't have a design background and are operating on a small budget. There are alternatives available to the tools listed but these will get you started on your branding journey.
Mike Miller
Passionate about writing in the marketing, graphic design, technology and entrepreneurship sectors. When I'm not busy writing from a quaint café you can find me catching sunsets and sunrises with my camera or browsing record stores.