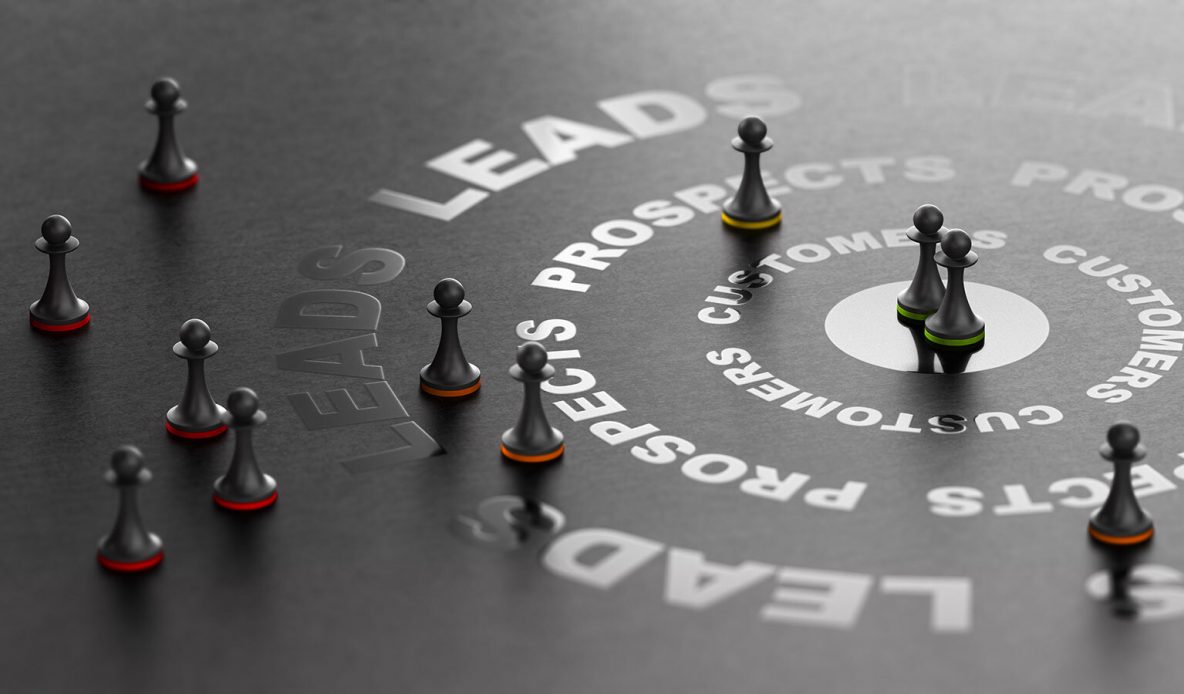 Top 5 Best Ways to Convert a Lead to a Prospect
When it comes to developing online B2B lead acquisition efforts, it's one thing for digital marketing agencies to generate targeted new prospects in a steady flow to your website, but another to convert those prospects to qualified valuable new sales. To this end, there are five major best practices that can be employed for achieving the desired results. They consist of content marketing, optimizing the landing page, ensuring new prospects have access to customer or sales support, incorporating lead flows and providing a simple user experience.
1. Content Marketing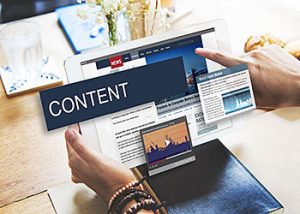 The main goal in developing quality content marketing should be to provide useful, helpful content that can solve problems and encourage your prospects to provide their own contact information. In the process, this will ultimately lead to building a stronger relationship with each prospect and a greater sense of trust. In fact, recent statistics report that 91% of B2B marketers use content marketing but only 37% have an actual content marketing strategy in place.
As a result, to be totally effective, content marketing should include a wide range of strategies:
Blog posts
E-books
Reports
Infographics
Webinars
Videos
Online Courses
Over the long-run, the end goal of all these strategies being to endear new prospects to your company as an organization that can educate them and solve their problems. In this way, effective custom web development content helps businesses attract highly interested new prospects, pitch to them, convert them into strong leads and eventually convince them to purchase a product or service. Subsequently, the process leads to the use of a strong call-to-action motivating these visitors to fill in their information before accessing your valuable content.
2. Optimizing Landing Pages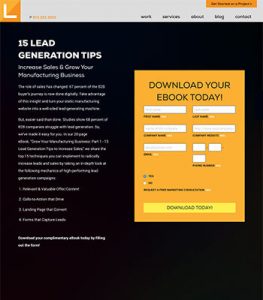 One of the most important tools in developing strong lead conversions is the use of simply designed landing pages optimized properly. This is critically essential in custom web development. Instead of directing all your money into driving traffic to your site, a well optimized landing page can act as an efficient funnel separating valuable leads from non-leads effectively lowering your acquisition costs. Furthermore, statistics show that sizeable lead volume is obtained when you create between 10 to 15 separate landing. What's more, each of those optimized landing pages must be monitored carefully to insure no leads are lost or missed.
In addition, knowledgeable digital marketing agencies know that close attention must be paid to the overall graphic design of each page. The characteristically short attention span of most website visitors today requires that each page be visually bold, eye-catching and impactful to effectively increase conversion rates adequately. Recent data verifies that as much as 46% of marketers agree high quality good page layout is key to achieving these objectives.
As far as landing page content is concerned, the use of exemplary testimonials, clear value propositions, benefit-based language enhance the user's experience. Above all, each landing page should be simple and direct, making it easy for prospects to provide their pertinent contact details while accessing useful information.
3. Access to Customer Sales Support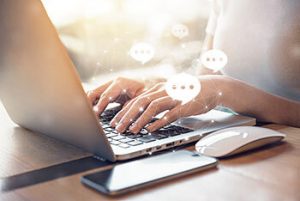 There is absolutely no question that providing new prospects direct access to your support team is yet another essential component for generating strong leads. Allowing new prospects to engage in real-time chat enables them to have their important questions answered with an immediacy that creates an added level of trust and credibility for your brand thereby making it an additionally valuable element of custom web development. Furthermore, by implementing live chat software with ready-made answers, it can free up support staff when certain problems don't require live personal attention. In fact, digital marketing agencies know that more than 30% of today's website visitors expect live chat. Should they be on mobile devices, that percentage increases to as much as 62%! Bottom line, live chat is so much in demand, if you don't have it, new customers can feel they are being ignored and without it, 77% of customers are less inclined to make a purchase!
Beyond the necessity for live chat, strong lead conversion also requires that any marketer have a central contact number. This number may not act as a direct lead generator however it is of utmost importance in giving new prospects the assurance they can obtain additional help and support by having it immediately accessible. Consider it to act as a direct channel for website visitors to have questions answered or clarify any concern they may have about a product or service.
4. Increasing Lead Flows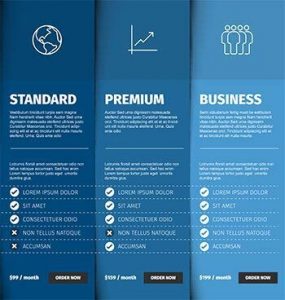 A very current practice employed in a lot of NJ website design today is the use of slide-in CTA's (known as Lead Flows in CRMs like Hubspot). They are a more palatable alternative to pop-ups that often abruptly interrupt a website visitor by more smoothly sliding in additional information during the course of that visitor's review of content. They generally appear in response to a reader's action taken after several seconds of scrolling down a page half way or to the end of that page. Such lead flows have proven so effective that approximately 23,386 live websites are currently using them, increasing lead conversion rates by up to 50%! In this regard, experimenting with both "Top of the Funnel" and "Bottom of the Funnel" lead flow content is important. Generally, Top of the Funnel offers must be more educational in subject matter like obtaining catalogues or more educational types of materials. Bottom of the Funnel offers relate to specific events or product pricings. The end objective of these lead flows being to attract the attention of each visitor and prevent them from getting distracted or side tracked from leaving the site.
5. Simple User Experience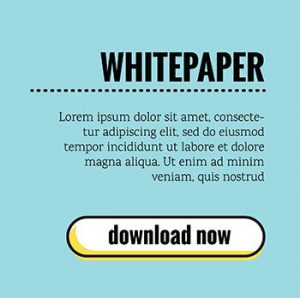 All too often, digital marketing agencies make the mistake of cluttering up a website with too many bits and pieces of information. The fact is, you should be keeping the sales funnel as simple and uncomplicated as possible in an effort to deliver the greatest number of lead conversions. Examine your landing pages, forms and fields to make the experience easy for any user who visits your site.
Another glaring problem that must always be addressed is a website's responsiveness. Specifically, research shows that about 52% of online prospects report a poor mobile experience will discourage them from engaging with a company while 48% are disappointed when the site isn't optimized. Therefore, it's extremely important to make sure your site is properly optimized for obvious reasons. Moreover, the current attention spans of most prospects being so short has resulted in video becoming the dominant factor for increasing visitor retention, persuading up to 73% of people to buy a productor service.
As you can surmise from this overview, simplification throughout the construction of your website is key to stronger lead conversions. Subsequently, this also applies to the setup of any CTA's (Calls-to-Action), keeping them short and to the point so they encourage a prospect to take immediate action. The same thing holds true for the site map, streamlining the number of total website pages and focusing more on any benefits the business affords a prospect along with other useful information. Above all, continually scrutinize your landing pages minimizing them to only pertinent information while reducing the total number of forms for easier customer use.