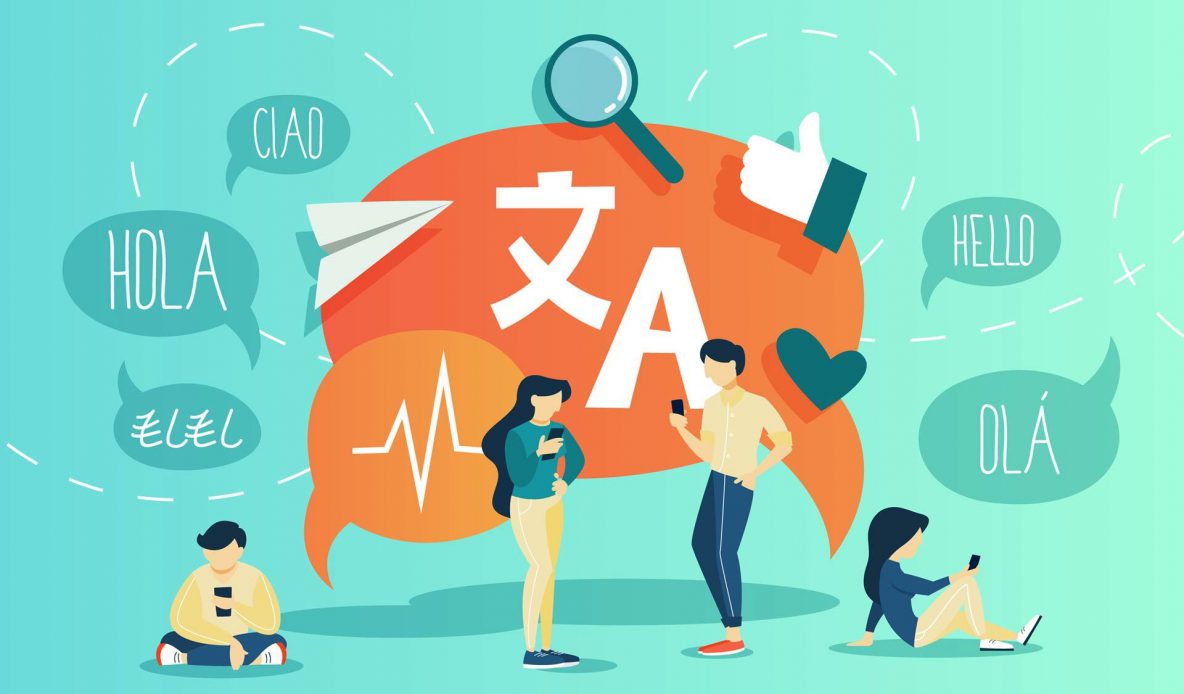 Localization Tips to Help You Attract More Clients Through Your Website
Your website is the mirror image of your business.
If you want to change your business strategy and go global, you should get your website ready to welcome the international audience.
The thing is that to go global, you need to go local. You should take into account the needs and cultural peculiarities of the local customers and adjust your website accordingly.
Let's talk about the different aspects of the website localization and figure out what steps you should take to attract more clients.
Translation
Localization always starts with translation. So if you want to attract more local clients, you should make your website accessible in foreign languages. You can translate content with the help of translation management software or get assistance from professional translators.
Some business owners don't understand why website translation is so important. Pretty often, they ask why they should spend money on translation if most international clients speak some English and can use tools like Google Translator. To know the answer to this question, let's take a look at the results of Common Sense Advisory's survey:
72.4% of users said they would be more likely to buy a product if the information is provided in their native language.

56.2% of users said that the ability to obtain product information in their native language influences their purchasing decision more than price.
In other words, if you don't localize your website, you will lose a chance to attract clients. Foreign shoppers will go to your competitors' localized websites, even if you offer the same or better products.
What should you know about the website translation?
Keyword research is a must. People from different countries may name the same word differently, even though they speak the same language. For instance, Mexican and Argentinian both speak Spanish, but use different words for the "car". In Mexico the "car" is "carro", in Argentina, it's "auto". For this reason, you should find relevant keywords specifically for every region.
All content must be easy-to-localize. Whether you have an in-house content creator or outsource academic writing services company, you need to ensure that all the texts created for your brand are free of jargon, slang, symbolism, and other hard-to-translate words and idioms.
Currencies
Text is not the only thing that must be localized. Currencies also require localization.
When customers are browsing a product page, they want to know the product price in a local currency, not in dollars or euro. They don't want to waste their time checking the current exchange rate and using an online currency calculator. So if you want to attract foreign users to your website, you should localize your pricing.
How to ensure that local currencies will be displayed on your website correctly?
Take into account the fact that symbol placement, as well as spacing and comma usages, vary from country to country. Some countries use the same currency symbol but write prices in different ways. Here is an example: price in Australian Dollar – $ 2,351.56, and price in Argentina Peso – $ 2.351,56.
Use a suitable font. Some fonts support only English and other Germanic languages. Make sure that you are choosing a font that is compatible with all languages you are going to localize your website into.
System of measurement
As you probably know, there are three systems of measurement: the modern form of the metric system, the imperial system, and the United States customary units. You need to ensure that each of your website visitors sees those metrics, which they are used to.
Let's say you sell protein powder packed in bags. The weight of one package is 4.41 lb, which is equal to 2 kg. In order to avoid any misunderstandings with international customers, you should use both lb and kg in your product description and in your website filters.
Symbolism
When it comes to international marketing, you should be very careful about using symbols and icons. Pretty often, symbols contain cultural references that can be interpreted in the wrong way. There are international differences in imagery perception, and you can't ignore it when localizing your website.
There are specific categories of icons that you should avoid to ensure that your message will not be misinterpreted. For instance, you shouldn't use images of animals, because they carry a wide range of symbolism. For instance, in China, the bat is a symbol of good luck and happiness, while in some European countries, it's an "evil" symbol associated with death.
The good news is that there are many symbols that are recognizable worldwide: arrows, the magnifying glass, an "X", gears, and many more. These symbols and icons have been tested by many international companies, and they are safe to use for localization purposes.
Color Psychology
Colors also have symbolic meaning. So if you want to go global, you should choose colors that appeal to an international audience.
Let's say the current pallet of your website is yellow and purple. In Western America and the Middle East, these colors symbolize happiness and wealth. It means the design of your website will appeal to customers who live in these regions.
What about the Latin American market, it's highly unlikely your website will attract new clients. In Latin America, yellow and purple colors are associated with death and sorrow, so that people will stay away from your website.
Cultural Frame
People from different countries have different traditions and value systems. Your company must show respect to each country and each culture. Content published on your website must promote inclusion and diversity and do not support ethnic-racial discrimination.
If you don't know how to create content that will fit international clients, don't hesitate to get professional help. Reach out to freelance experts at Upwork or use writing services like Grabmyessay to get high-quality content that drives traffic.
Design Changes
The localized version of your website should not only work differently but also look differently. As we have already mentioned, localization may require you to change fonts, colors, icons, and other elements of the website design.
And the greatest challenge here is to tweak design while keeping your brand identity consistent. You and your team should be ready to accept this challenge and rise to meet it.
Conclusion
Now you know that for achieving success in the international market, you should take the idea of localization seriously.
Localization is so much more than just translating the written content into the selected language. You have to adjust your website to fit the culture, habits, and customs of the target audience.
Localization requires lots of time, money, and effort, but it's worth it. If you complete it right, it will allow you to beat the competition and attract clients from all over the globe.
Daniela McVicker is an editor for Top Writers Review. She has a master's degree in English Literature, and she is truly passionate about learning foreign languages and teaching. Daniela works with the students helping them to reveal the writing talent and find one true calling.