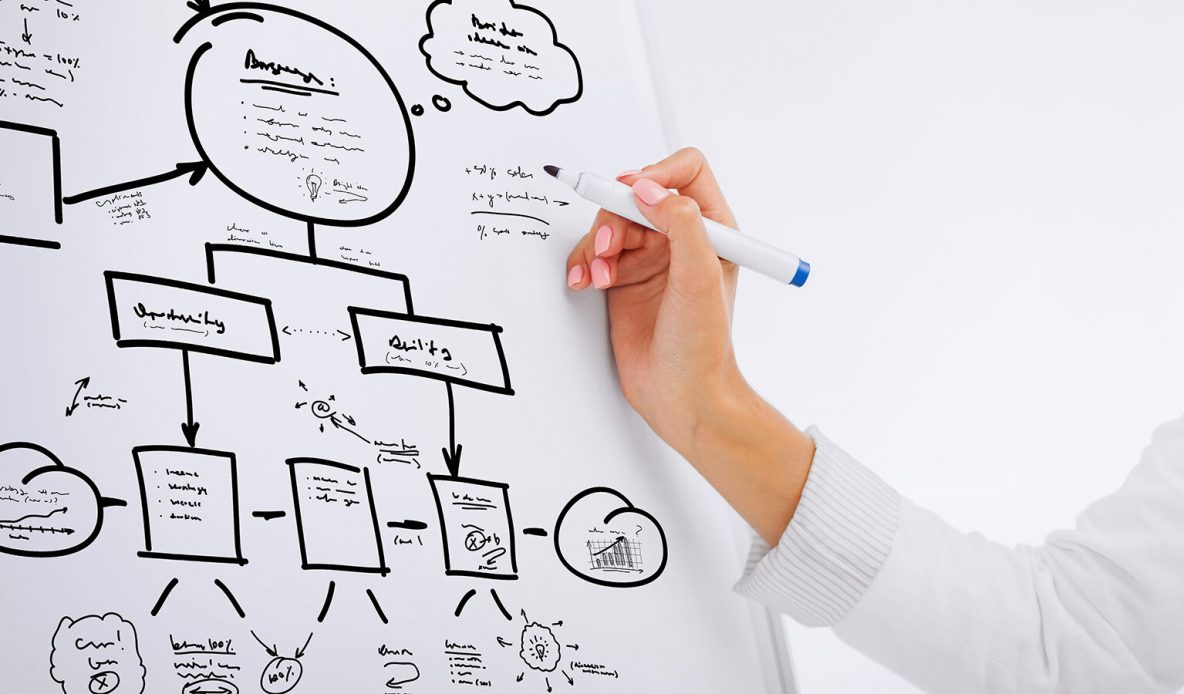 24 iPaaS Companies That Can Help You Integrate
As more and more companies rely on cloud based third party systems and software as a service (SaaS) to power various aspects of their business, they are struggling with lost or misaligned data across their various software suites. The sales department may be using Salesforce to manage their leads while accounting may utilize SAP. In order to keep contacts, account information, and other information in sync across these platforms, they need to communicate with one another. That is where an Integration Services as a Platform (iPaaS) company may be able to help. Below we've compiled a list of 24 companies that can help you integrate.
Enterprise:
1. Mulesoft by Salesforce
The company originally provided middleware and messaging, and later expanded to provide an integration platform as a service (iPaaS) approach for companies through its main product, Anypoint Platform. MuleSoft's Anypoint Platform includes various components such as Anypoint Design Center, which allows API developers to design and build APIs; Anypoint Exchange, a library for API providers to share APIs, templates, and assets; and Anypoint Management Center, a centralized web interface to analyze, manage, and monitor APIs and integrations. MuleSoft also offers the Mule runtime engine, a runtime solution for connecting enterprise applications on-premises and to the cloud, designed to eliminate the need for custom point-to-point integration code.[8]
2. SnapLogic
SnapLogic is a commercial software company that provides Integration Platform as a Service (iPaaS) tools for connecting Cloud data sources, SaaS applications and on-premises business software applications. Headquartered in San Mateo, CA, SnapLogic was founded in 2006. SnapLogic is headed by Ex-CEO and Co-Founder of Informatica Gaurav Dhillon, and is venture backed by Andreessen Horowitz, Ignition Partners, Floodgate Fund, Brian McClendon, and Naval Ravikant. As of 2017, the company has raised $136.3 million.
Small-to-Mid:
3. If This Then That (IFTTT)
is a free web-based service to create chains of simple conditional statements, called applets. An applet is triggered by changes that occur within other web services such as Gmail, Facebook, Telegram, Instagram, or Pinterest. For example, an applet may send an e-mail message if the user tweets using a hashtag, or copy a photo on Facebook to a user's archive if someone tags a user in a photo. In addition to the web-based application, the service runs on iOS and Android. In February 2015, IFTTT renamed its original application to IF, and released a new suite of apps called Do, which lets users create shortcut applications and actions. As of 2015, IFTTT users created about 20 million recipes each day. All of the functionalities of the Do suite of apps have since been integrated into a redesigned IFTTT app.
4. Tray.io
As a platform which has the capability to automate business processes and workflows, Tray offers workflow and utility triggers. Workflow and utility triggers are used to allow web-based applications or services to send information to Tray and activate the specific workflows that will handle such information.
5. Zapier
Zapier is an online automation tool that connects your favorite apps, such as Gmail, Slack, Mailchimp, and over 1,500 more. You can connect two or more apps to automate repetitive tasks without coding or relying on developers to build the integration. It's easy enough that anyone can build their own app workflows with just a few clicks.
Additional:
6. Adaptris
We simplify integration with highly flexible iPaaS and data exchange technology to fuel business critical decisions. Our solutions are right for anyone and easily accommodates any data sources such as finance, HR, CRM, ERP and many more, all in one place and easy to access.
Adaptris took the decision to offer the Interlok™ Framework on an Open Source license. This allows third party developers to extend the framework and to utilize it to build their own application connections, services and workflows. Adaptris offers an onboarding service to allow customers who have used the Interlok™ Framework in their own solutions to certify the code and support it going forward. This helps our customers as integration projects scale and become more critical to the business. The Interlok™ Framework is java based and can be found on github here.
7. Automate.io
Automate.io is a solution for integrating cloud applications and services to create simple one-to-one integrations or complex workflows for automating sales, marketing, and business processes. Automate.io allows users to integrate applications without coding through a drag-and-drop interface.
8. Celigo
Celigo integrator.io is the next-generation iPaaS integration platform that can be used to easily and quickly create customized integrations using intuitive wizards to guide business and IT users. Celigo's Integration Apps (formerly SmartConnectors) are prebuilt, full integrations between multiple applications, such as NetSuite, Salesforce, Shopify, Amazon, Jira, Zendesk, and many other popular applications.
9. Cloud Elements
Cloud Elements is a cloud API integration platform that enables developers to publish, integrate, aggregate and manage all of their APIs through a unified platform. Using Cloud Elements, developers can quickly connect entire categories of cloud services (e.g., CRM, Documents, Finance) using uniform APIs or simply synchronize data between multiple cloud services (e.g. Salesforce, Zendesk and Quickbooks) using its innovative integration toolkit.
10. Dell Boomi
Dell Boomi AtomSphere is an on-demand multi-tenant cloud integration platform for connecting cloud and on-premises applications and data. The platform enables customers to design cloud-based integration processes called Atoms and transfer data between cloud and on-premises applications.
11. Elastic.io
elastic.io is an industry-first microservices-based hybrid integration platform as a service (iPaaS) that empowers IT organizations to accelerate enterprise digital transformation. In 2017, elastic.io became part of mVISE Group, a German public company with over 15 years of consultancy and project experience in IT.
12. Formstack (formerly BedrockData)
Formstack is an easy to use online form builder that lets you create and brand forms with no coding knowledge. Even more, we're a tool that helps you manage your online brand more effectively.
13. IBM Cloud Pak for Integration
IBM Cloud™ Pak for Integration, previously announced as IBM Cloud Integration Platform, offers a single unified platform for your integration needs. It is ideal for integration projects and innovation. Cloud Pak for Integration deploys integration capabilities easily and simply into a managed private cloud environment.
14. Informatica Intelligent Cloud Services
Informatica Intelligent Cloud Services is a next generation iPaaS, which is made up of a growing number of data management products. The productivity of the environment is accelerated by a common user experience across all products, the AI/ML-driven intelligence of the CLAIRE™ engine, and a microservices architecture.
15. Jitterbit
Using the Jitterbit API integration platform companies can rapidly connect SaaS, on-premises and cloud applications and instantly infuse artificial intelligence into any business process. Our intuitive API creation technology enables companies to reuse business-critical applications and data to bring new offerings to market in days, not months. Best of all, our team of industry experts work side by side with you to accelerate innovation beyond anything you previously thought possible.
16. Microsoft Flow (Power Automate)
Microsoft Flow, now called Power Automate, is cloud-based software that allows employees to create and automate workflows and tasks across multiple applications and services without help from developers. Automated workflows are called flows
17. N2N Illuminate by N2N Services
N2N is to committed to enabling enterprises of all sizes to participate, benefit from, and compete in today's digital economy enabled by APIs. N2N's iPaaS, Illuminate enables enterprises to achieve success with migration to cloud services and fosters implementation of cloud-and API-first strategies.
18. Oracle Integration
Oracle Integration accelerates your modernization and digital transformation project delivery by eliminating barriers between business applications through a combination of machine learning for best practice guidance, a library of prebuilt adapters, and process automation examples.
19. PieSync
PieSync's Intelligent two-way syncing matches and synchronizes customer data across your connected apps. The data gaps between sales, marketing and customer care are removed, so you can get the most out of your customer data.
20. Process Street
Process Street is a cloud-based business process management (BPM) solution that enables organizations to create checklists and process documents for recurring projects. The solution is used in business functions such as client setup, employee onboarding, help desk support, recruiting and content promotion.
21. SAP Cloud Platform
SAP Cloud Platform is an open platform-as-a-service, which includes the in-memory SAP HANA database management system, connects to both on premises and cloud-based systems running SAP or other third-party software and relies on open standards, like Java, JavaScript, Node.js and Cloud Foundry for integration options.
SAP Cloud Platform is promoted to build and extend business applications with rapid innovation cycles.
22. TIBCO Software
TIBCO fuels digital business by enabling better decisions and faster, smarter actions through the TIBCO Connected Intelligence Cloud. From APIs and systems to devices and people, we interconnect everything, capture data in real time wherever it is, and augment the intelligence of your business through analytical insights. Thousands of customers around the globe rely on us to build compelling experiences, energize operations, and propel innovation. Learn how TIBCO makes digital smarter at www.tibco.com.
23. Workato
Workato helps you automate business workflows across cloud apps, on-premise apps and employees, e.g. automate quote to cash business processes which may involve multiple apps such as Salesforce, Netsuite, Bill.com and Apttus. Workato combines an enterprise-grade workflow automation platform with the ease of use expected from consumer apps, enabling biz users and IT to quickly build workflow automations.
24. webMethods Integration Cloud by Software AG
Delivered as a service, webMethods Integration Cloud lets anyone in the organization—not just IT professionals—seamlessly connect cloud-based SaaS applications with on-premise enterprise service bus (ESB) implementations and your enterprise architecture. By reducing reliance on IT, this cloud integration technology helps you empower your subject matter experts, providing iPaaS tools to quickly create connections between the cloud and any other application. With the ability to integrate SaaS more quickly, everyone in the enterprise can help the organization maintain agility.