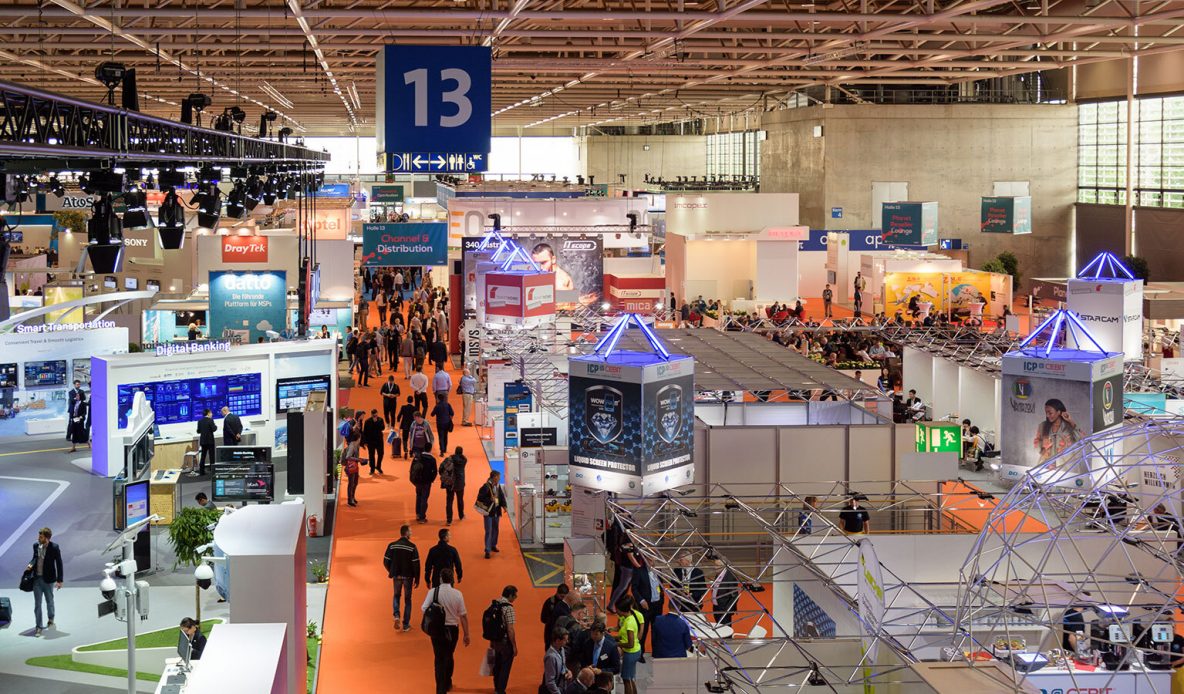 Are Trade Shows Relevant to All Business Types?
Trade shows are a way for industry members to get together, promote new goods and build valuable contacts. However, not every company can approach these events in the same way. Often, your strategy will vary depending on the sector you're in and the kind of business you run.
Here's everything you need to know about trade shows — including the businesses they work best for — and how to attract customers if you attend one.
Why Attend a Trade Show?
A trade show is an event that brings together members of a particular industry or niche to demonstrate and discuss their latest goods and services. They usually take place in convention halls or hotels and can last anywhere from a day or two up to an entire week, depending on the size of the show.
Often, these shows limit attendance to members of the industry, relevant professionals and press wanting to cover the latest developments.
Because of this, these conferences can provide big benefits for businesses — mostly in helping them build stronger connections with customers, distributors and industry influencers. These shows also provide professionals with a chance to attend or participate in workshops and presentations, and grant businesses the opportunity to scout talent.
As a result, these events can be excellent for building long-term relationships with other industry professionals, as well as keeping on top of the latest developments and news.
However, your business will only get the most out of attending a trade show if you find one that is relevant.
Finding Events That Are Relevant to Your Business
The best place to start is on the internet. Use an online trade show directory or listing — like Tradefest, which allows you to break down results by industry.
When researching potential events, consider both your immediate industry and those that include customers that you can market to. For example, a company that specializes in industrial automation could benefit from visiting trade shows aimed at technology and heavy industry.
If online research isn't working, you still have options.
Investigate what your competitors are doing. Your businesses are likely competing for similar markets. As a result, you can benefit from looking at what events they plan on attending.
Existing industry relationships can also help you out here. If you still aren't sure which events are worth attending, you can solicit recommendations from dealers or influencers you've worked with in the past, or scout their social media to know which conferences they are signed up for.
Once you have determined a few potential options, select which ones you'll attend. These shows should be highly relevant to your business, its place in the industry, as well as your business's goals.
Representing Your Business and Attracting Customers at a Trade Show
Trade shows uniquely position your business to establish long-term relationships with new customers and other companies. If you want to take full advantage of these, however, you'll need to prepare well.
In the weeks before the trade show, plan ahead. Give yourself enough time to design booth materials and stock up on essential items. Consider banners and displays that list your social media, website and other contact information, as well as essentials like business cards. You may want to preregister for the event to ensure a smooth first day, and to investigate panels, booths and workshops that will be worth attending.
Establish clear goals, and have a sense of what you want to gain from your time at the show. Spread the word before you attend, so prospective show guests can plan to visit your booth.
When putting your show booth together, follow best practices for design. Certain elements should always be included — like strong visuals, a clear headline, a description of what your business does and information that will help customers find you after the event. Be sure to keep the company's name and logo prominent. Unique design choices, like backlit, custom-made signs, can attract customers in crowded venues and stand out from other businesses.
You should also take advantage of the marketing possibilities that a trade show provides. Booth space is highly flexible and presents an opportunity for your business to experiment with innovative and unique marketing strategies. You can give in-person product or tech demonstrations, and show off things like virtual reality tech in ways that wouldn't be possible elsewhere.
Be willing to talk with attendees who stop at your booth. The right conversation with the right guest can result in highly valuable business relationships.
You can further cement your brand in their minds by giving them something tangible when they walk away. This can be something as small as a business card or sticker. If you have more of a budget, consider pens, T-shirts and promotional discounts.
You can also consider hosting or paneling on a workshop, presentation or talk. These can be great ways to demonstrate your personal expertise, as well as to connect with other industry professionals and advertise your brand.
After the trade show, be quick on following up on leads. If you plan on returning to the trade show, build your plan for next year.
Getting the Most Out of a Trade Show
Trade shows can provide a valuable opportunity to build useful industry contacts and learn about the newest developments. However, you'll need the right approach to get the most out of them.
Picking a highly relevant trade show, carefully planning your booth design and preparing a plan of attack will ensure you spend your time as effectively as possible.
Lexie is a web designer and digital nomad. She loves hanging out at flea markets and taking her goldendoodle on hikes. Follow her on Twitter @lexieludesigner and check out her design blog, Design Roast.