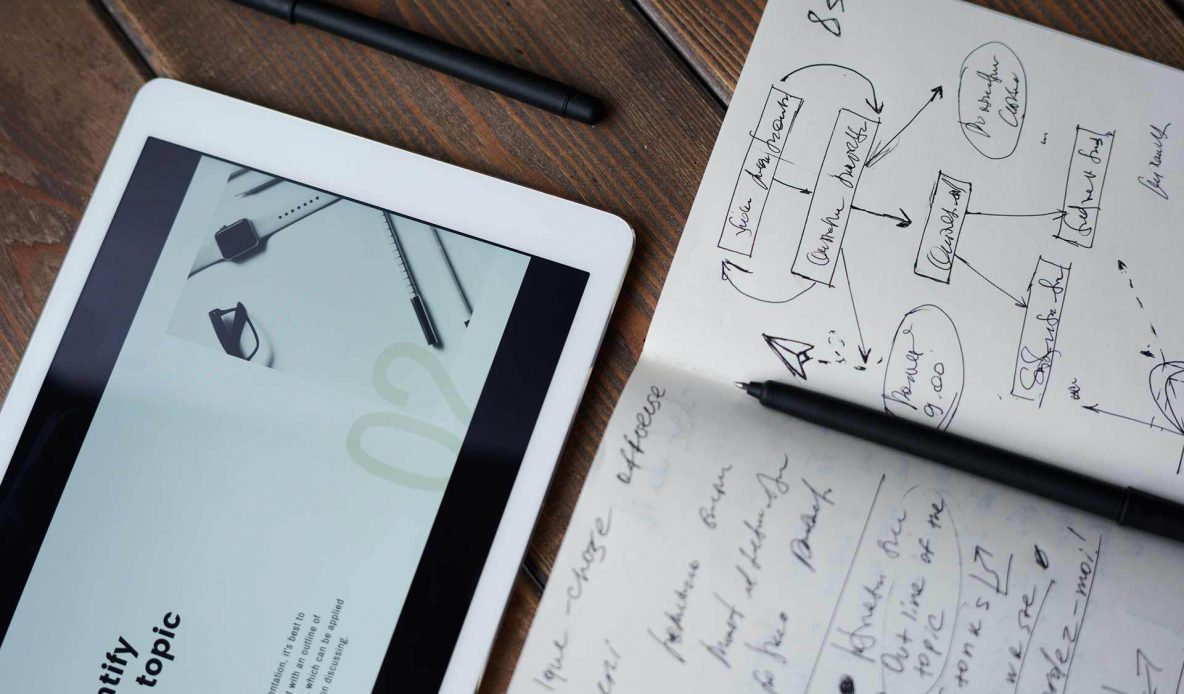 Top Ways to Use Content Mapping to Deliver Value to Your Audience
Content marketing is and always will be one of the most important elements of a winning digital marketing strategy. The content you publish will have a major influence on your ranking in the SERPs (Search Engine Results Pages) and will go a long way in building brand awareness and visibility, but also consumer trust and respect. Provided that you do it right, of course.
There are many ways you can botch your content strategy and even make your content work against you nowadays. The main way to avoid mistakes and minimize risk while maximizing productivity and the effectiveness of your content is to first create a content map.
Content mapping, simply put, means putting your content strategy into perspective and steering the content creation process in the right direction using the right data and models, and by following the right trends. After all, the last thing you want is to simply write about anything that comes to your mind, because that's no way to monetize your content project. So, let's talk about how you can use content mapping to deliver the best value to your audience.
Start by creating a buyer persona
The buyer persona has been used for decades in sales, marketing, support, and beyond as a foundational pillar of every strategy. Why? Because buyer personas give you invaluable insight into the mind of the consumer, telling you what they want and need, how they think, and what actions they take towards conversion. This data is invaluable for your content strategy as well, especially if you're looking to minimize the expenses of marketing.
Typically, you will have more than a single buyer persona depending on the demographics you're targeting. You will need to create a consumer avatar for each, making sure to:
Define their age, education level, and lifestyle type.
Identify their preferred methods of consuming content online.
Define the possible touchpoints each demographic has with your brand.
Identify where each type of customer is at in the buyer's journey – more on that in a bit.
Identify their needs but also their aspirations to optimize content for both.
Build a comprehensive customer journey
Nowadays, you can't hope to make a winning content strategy by pushing the same content out to your diverse audience. You need to understand that every customer is at a different stage of the buyer's journey, meaning that some are just looking for information, others are comparing their options, and some are ready to buy. Be sure to use your CRM tool wisely to boost retention and create a more effective customer map.
The three main stages at play here are:
Informational user intent.
Conversational user intent.
Transactional user intent.
Each of these stages requires a unique approach. Imagine a customer looking for informative content landing on your site only to find copy that is directly trying to push a sale. Needless to say, you will alienate them right away.
With that in mind, make sure to map the route each customer should take depending on where they're at in the buyer's journey, and optimize your content accordingly.
Weave the latest trends into your content map
One of the most important elements of a winning content map is making sure you're staying on top of the latest trends. Analyzing this detailed content marketing timeline, we can see that the future of content marketing lies in voice search optimization, visual search and visual content, as well as stellar written content.
This means that you need to prepare for the current and upcoming content marketing trends by weaving them into your content map and scheduling their production and rollout for 2021. Make sure to monitor all the trends pertaining to your industry and niche to start producing more relevant content before your competition.
Analyze and adapt your existing content
Even though it is important to keep producing new content regularly, that doesn't mean that you should let your old content go to waste. If you have already published amazing content on an important topic, then the best thing you can do is to update and optimize it according to the latest data and industry trends.
Content revitalization should be a big part of the content mapping process, and you can use customer feedback on your old posts to improve the quality of your content and launch it to the top of the SERPs. Here's how you can do this:
List all posts that are more than a year old.
Analyze the performance and relevance of that content.
Analyze the keywords and see if they need to be updated.
Analyze the data in your content and see if it needs updating.
Find the right place for revamped content in your content map so that you can republish it at the best possible time.
Run a SWOT analysis for your content map
The great thing about a SWOT analysis is that you can apply it at multiple stages of any project, not just at the preliminary stage. Using a SWOT analysis for your content map later on in the process is a great way to see if the content map is progressing in the right direction, and whether or not you need to make any new adjustments.
You can break down your content map easily into its strengths, weaknesses, opportunities, and threats to identify any potential content gaps or anything about your customers you might have missed. With this information, you make quick adjustments to ensure the success of your content strategy.
Wrapping up
Content mapping is a tried-and-tested method used by the leading marketing teams around the world. Make sure to include it in your process as well to create a winning content marketing strategy that delivers more value to your online audience.