L&R Ultrasonics
Creating a Custom Online Product Catalog From Concept to Reality
For nearly a century, L&R Ultrasonics has been one the leading experts in Ultrasonic Machines. With a more competitive marketplace, including lower priced foreign goods becoming more ubiquitous, L&R needed an updated custom web design that looked up-to-date and allowed their customers to easily navigate to the best product appropriate for their business. A crucial element was to ensure that their website was organized in a fashion to maximize search engine rankings in order to reach the right audience.
Technologies Used
AdaCMS

Laravel

JavaScript

Sass

Linode

Forge

nginx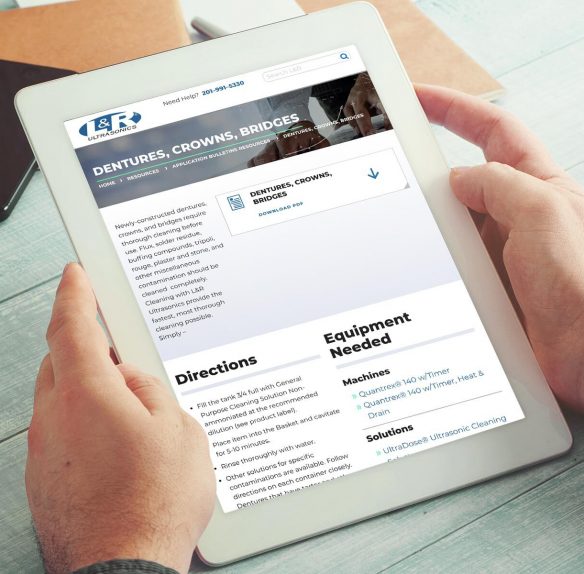 Other companies were only focused on the website, but this team was focused on delivering a sales tool. They understood the business.

John Grant, Director of Sales & Marketing, L&R Ultrasonics

Read the Full Testimonial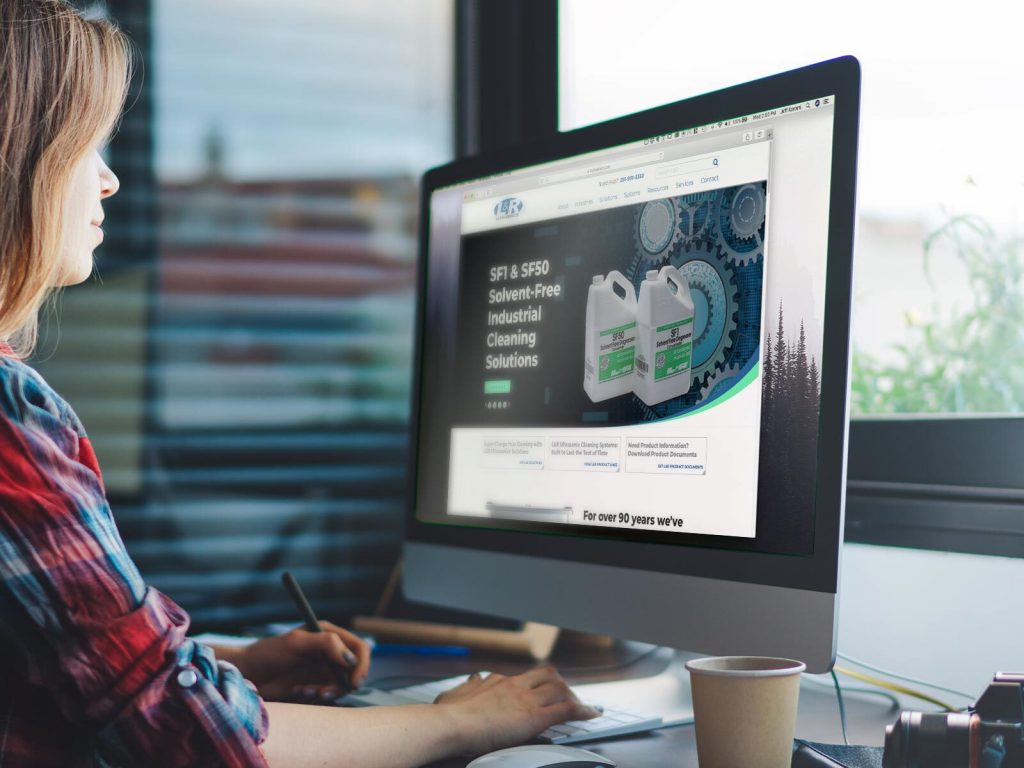 A Modern Custom Web Design for the B2B Cleaning Experts
A chief concern from the stakeholders of L&R was despite having a long history, the site could not be stodgy. Lform worked in tandem to create an online brand that both matched with their existing collateral and advertising, while bringing their website into the 21st century. Lform created a color palette, design elements, and art directed the photography on site to bring the new L&R Ultrasonics' custom website to life.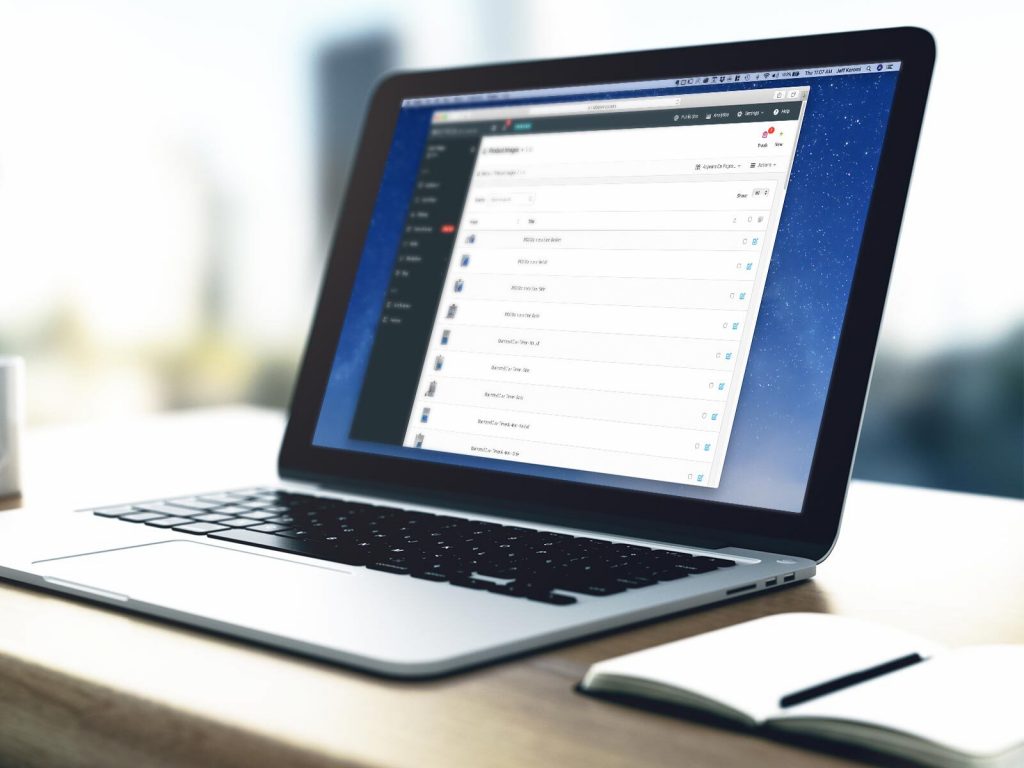 Building a Custom CMS System To Last
Initially we had specified WordPress as the content management system (CMS). However as we learned more about their immediate and future needs, we shifted gears and built their site in Lform's CMS, Ada. This Laravel based system is ideal for heavy lifting allowing L&R to expand from a product catalog to e-commerce. All while both enabling the website to be compliant with the Americans with Disabilities Act, retaining full on-site SEO functions, and allowing resources and products to work seamlessly between products and markets.
Family Matters: Organizing A Large Product Catalog by Family & Industry
With 7 families of ultrasonic machines including 39 models and 59 liquid solutions, L&R had a large catalog tailored to a multitude of uses. Lform started by creating a sitemap and wireframes with the expressed goal of organizing these products in a way that allowed users to navigate to the right products for their industry. A custom product filtering system allows L&R's customers to find the right system for their needs, whether they are cleaning dental equipment, jewelry, or firearms.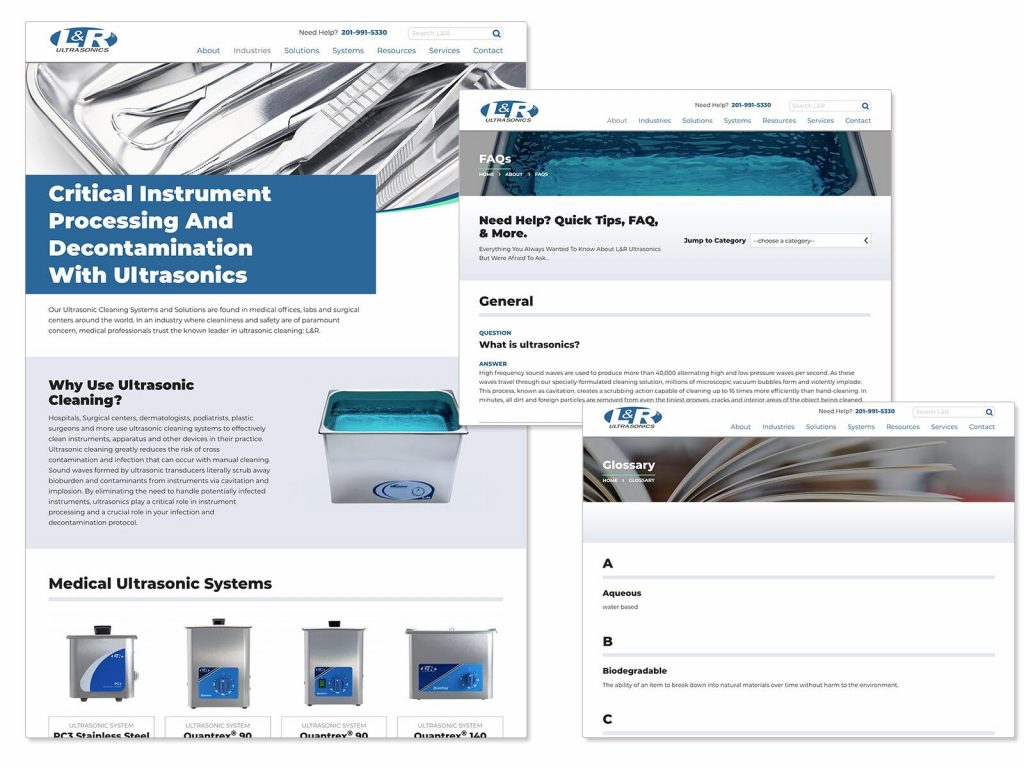 A Custom Website Built to Optimize Search Engine Results
Reaching the right audience is critical, and with cheaper (and inferior) ultrasonic machines coming into the market, it was imperative to deliver a website that was built to be an SEO work-horse. The first piece of the puzzle was developing custom landing pages for their key markets. These pages display the benefits of L&R's product offerings as well as create an alternate way to browse machines and liquid solutions, tailored for that industry. To bolster SEO results, Lform also created a FAQ page and a Website Glossary.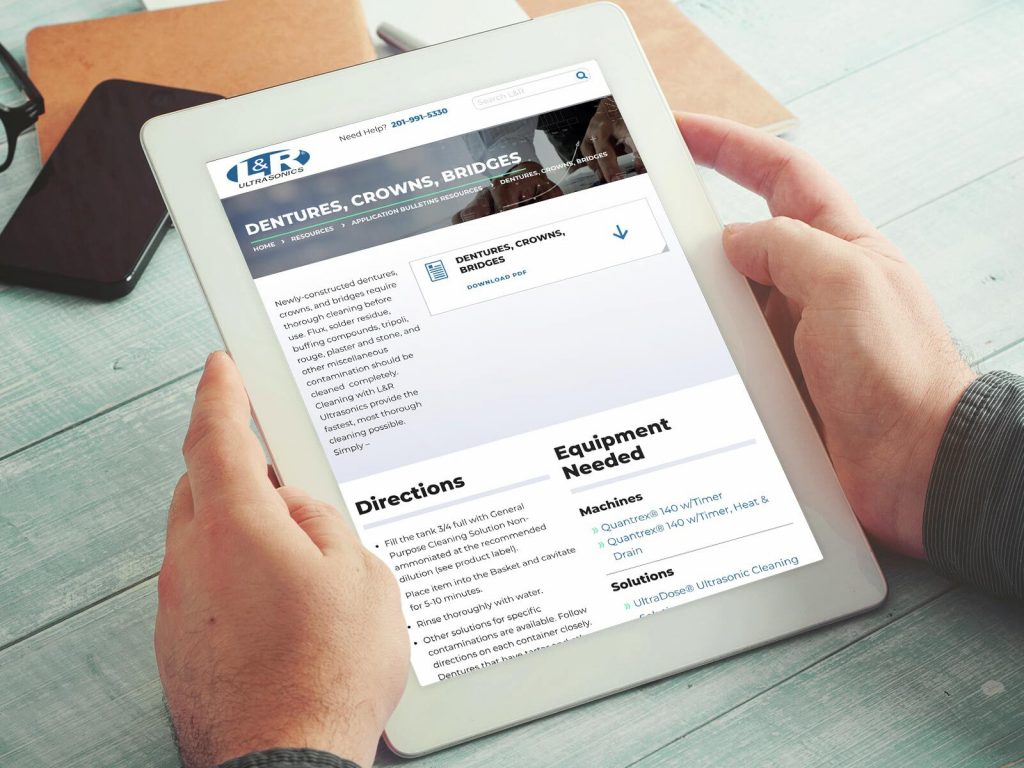 An Open Website Layout Meant to be Expanded
Lform made sure that the backend as well as the public side user interfaces could easily be corporate e-commerce.
Over the years L&R had a large repository of product literature. Lform created a library of documents that can be accessed either through a Resources page or by navigating to a specific machine or industry, allowing users to easily find the documentation they need when they need it.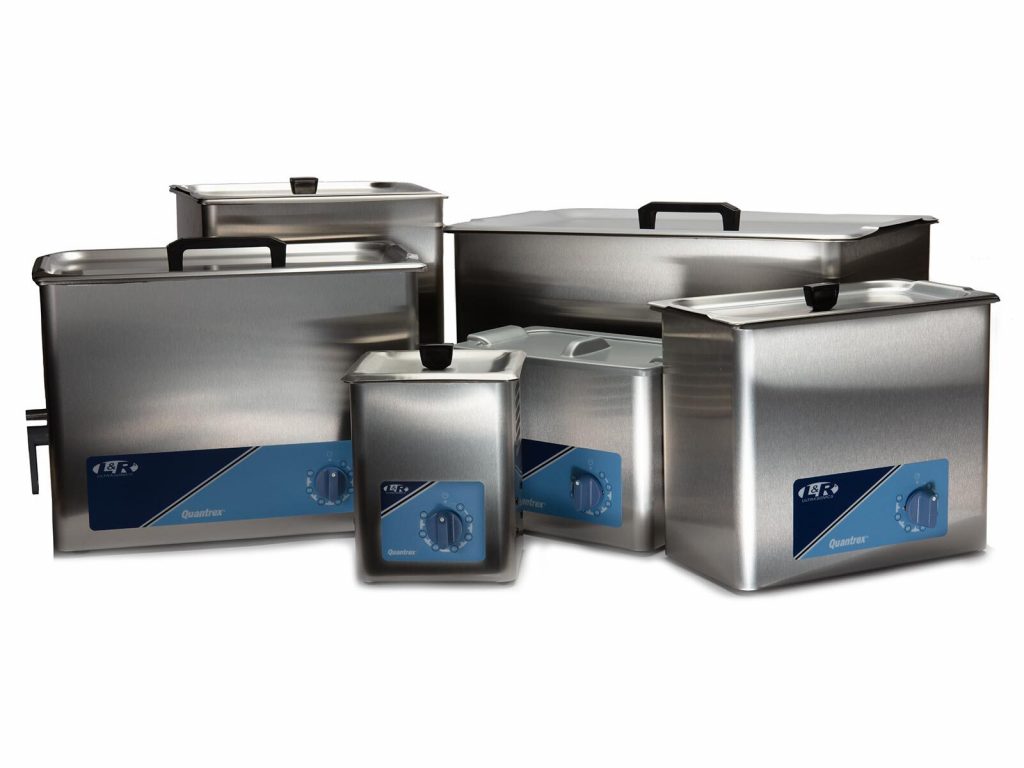 Creation & Integration of Custom Product Photography
It was important to make sure that the products on L&R's new site showed off the quality and performance they embody. Lform art directed the photography of the product catalog to ensure that all photos were up to date and met L&R's expectations and integrated perfectly into the design.
Flexible Website Hosting & Support
Once a project is completed, the work doesn't end. Lform deployed the site to a dedicated host on Linode and our team constantly monitors, maintains, and improves the website. The website is monitored by Sentry & Uptime Robot, thus if an issue arises, our team is immediately notified via Slack.
L&R Ultrasonics' new website captures their range of machines & solutions to the right audience without sacrificing search optimization and delivers them the flexibility to expand into e-commerce in the future in a visually appealing format.