DCI Signs & Awnings
Custom Design & Development for a New Jersey Sign Manufacturer.
DCI Signs & Awnings is a nationally-recognized outdoor sign company that fabricates and installs signs and sun control solutions for top retail and consumer brands like AMC, United Airlines, and Walgreen's. For more than 25 years, DCI Signs & Awnings has been earning a reputation for full-service sign-making excellence, but after adding a proprietary line of architectural sun control products including canopies, walkway covers, and sunshades, the owner decided it was time to showcase these new products, tell the brand's story and capabilities, and improve its Google search rankings, which were non-existent.
Technologies Used
AdaCMS

Laravel

Google Maps Embed API

Google reCAPTCHA

PHP

JavaScript

Sass

Linode

Forge

nginx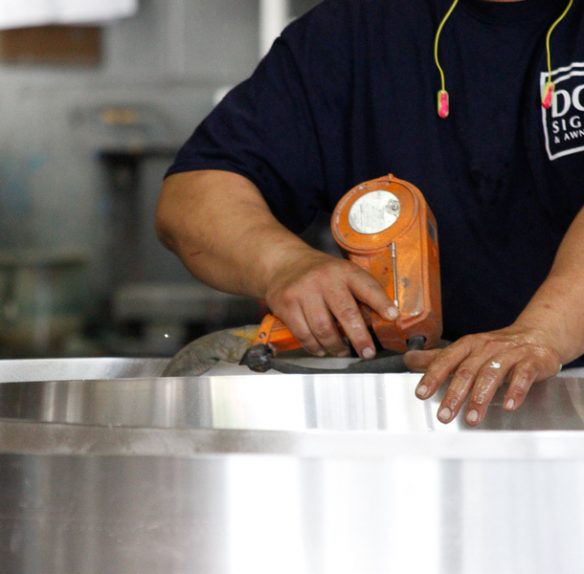 The launch of my new website coupled with Lform's smart SEO tactics, content generation, and consistent blogging has helped my site gain traction and position my company as a true industry leader.

Danny Castillo, CEO, DCI Signs

Read the Full Testimonial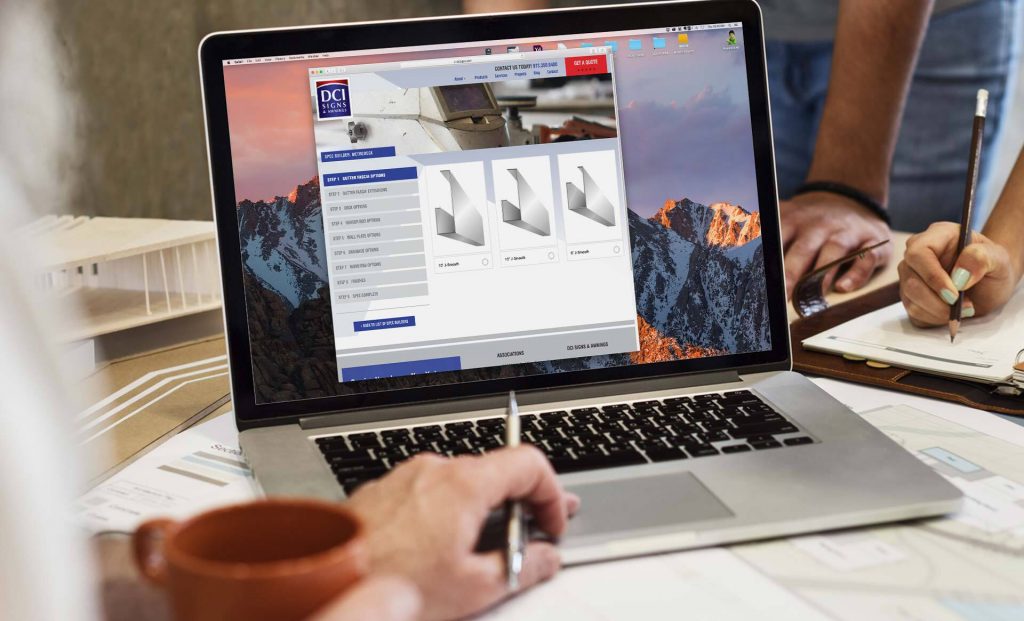 Custom Online Tool
With a client base made up largely of engineers, architects, and contractors from construction companies, DCI required a free online tool that allows this audience to easily generate bid specifications for its sunshades and canopies. And thus, the DCI SpecBuilder was born.
DCI wanted to go head-to-head with its competition's version of a SpecBuilder, but we far surpassed them. The online tools provided by competition were clunky, unintuitive, and lacked flexibility—without an option to "go back" and change a spec, the user would have to restart the entire process.
Lform developed a smart, nimble, and easy-to-use nine-step system with thousands of permutations, allowing users to spec out a custom build quickly and on the go. As a result, the SpecBuilder became not only a marketing tool, but a sales tool for the DCI team, making use of it while out in the field.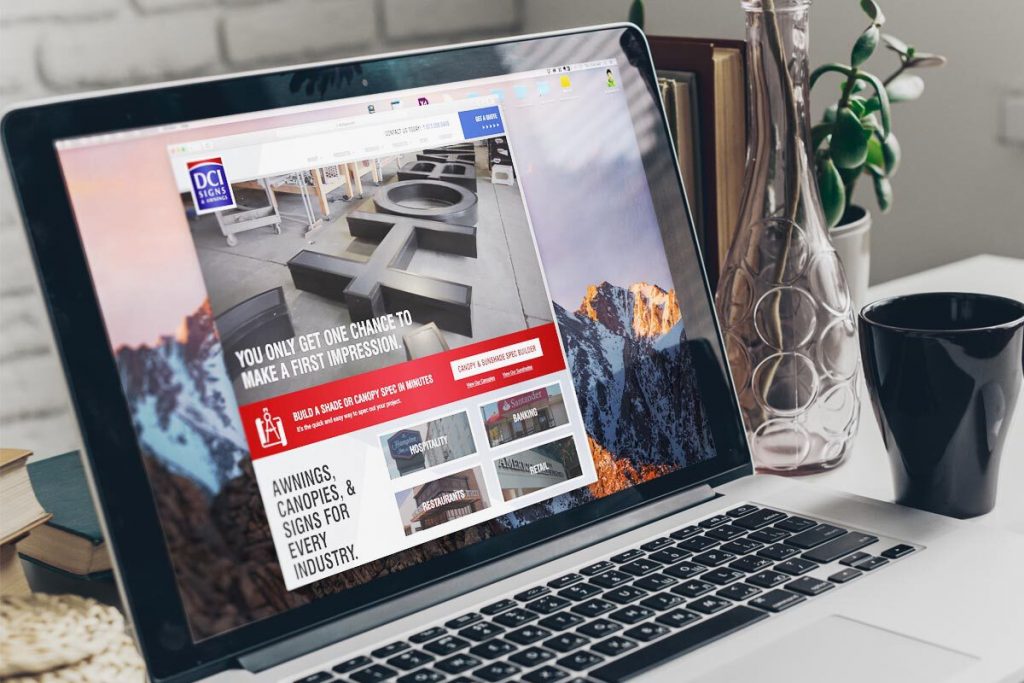 Storytelling via Custom Video
To enhance DCI's custom website even further, we storyboarded, filmed, and edited an opening homepage video showing DCI's extensive capabilities and its production process—from start to finish—in just 30 seconds.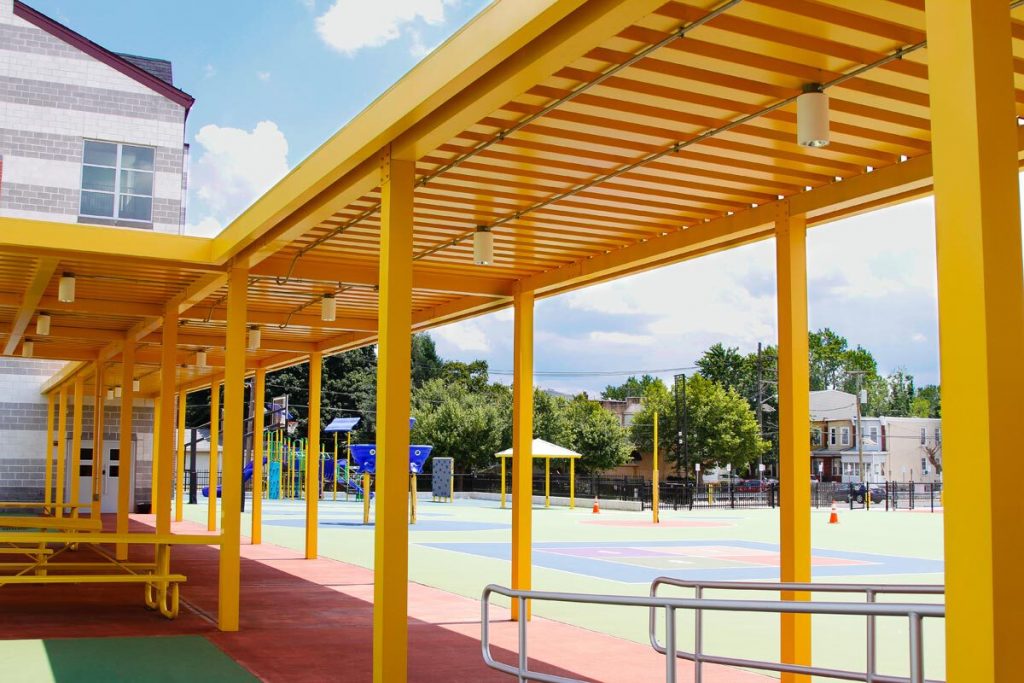 On-Going Photography & Content
As the company continues to grow and expand its services, we continue to add value and support by creating fresh content including custom photography and informative blogs that position DCI as the industry expert.
To provide the full depth and breath of its latest endeavor—with the goal of pivoting toward this service: manufacturing sun-control products—we traveled across three different states to capture their latest work and capture images to use on the DCI website, blog, and social media channels.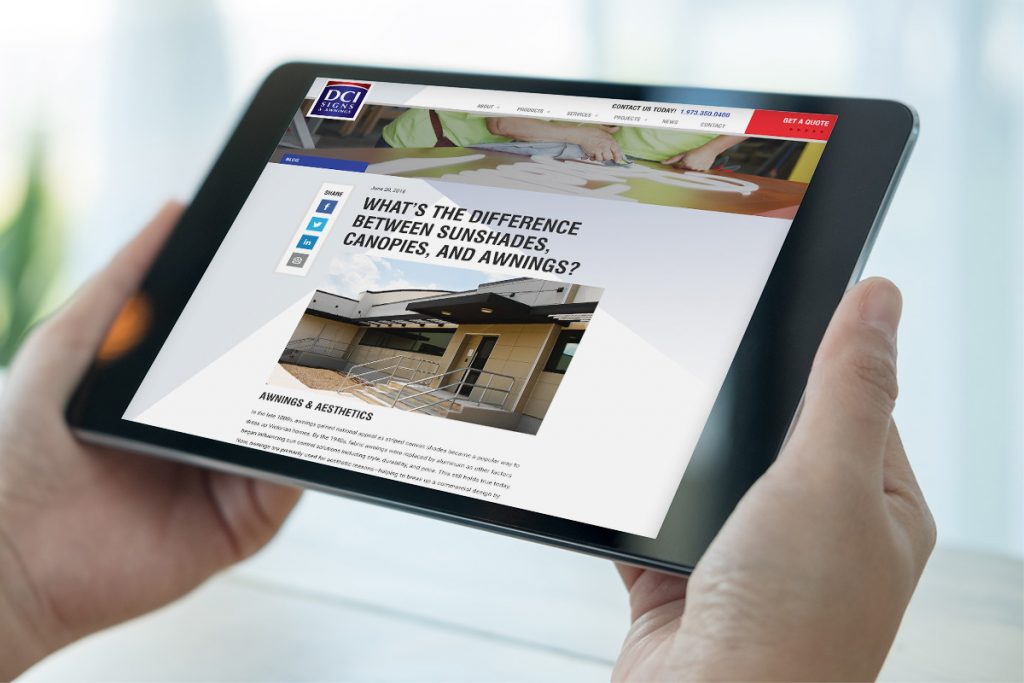 SEO on Retainer
We work with DCI on retainer to keep its site up-to-date and fresh with new, relevant content—something Google loves and rewards sites for with better search rankings. Additionally, we work with DCI to imtprove the website's visibility and searchability with a multi-pronged SEO strategy significantly improving its Google search standings for select keywords and phrases targeting the tri-state area.